Trip Itinerary: Authentic Patagonia in comfort
Santiago & Vineyards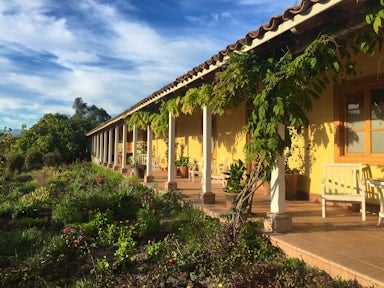 Day 1 - On your arrival in Santiago you will be met by a local guide and transferred to your hotel in the leafy neighbourhood of Provicencia. Spend your afternoon exploring downtown Santiago, either guided or under your own steam.

Accommodation: Choice of various in Santiago

Day 2 - Drive west through the coastal mountain range to the Casa Blanca Valley where you will make your base in the manor house of an award-winning vineyard. Spend the afternoon wine-tasting, exploring the grounds and soaking up the scenery.

Accommodation: Matetic Vineyard

Day 3 - Take a day trip to the coast to explore the artistic and bohemian Chilean port city of Valparaiso with its multi-coloured houses, rickety funiculars and exquisite seafood. If time allows, take a dip in the icy Pacific in the coastal resort of Vina del Mar.

Accommodation: Matetic Vineyard
---
Chilean Lakes
Day 4 - Transfer back to Santiago airport and take a short,
1 hour flight south to the Chilean Lake District. With Pucon as your base for the coming days, spend the afternoon admiring the Villarica smoking volcano or glistening lake.


Days 5 & 6 - Choose from a range of activities for your days in this area. Hike to the summit of the Villarica volcano, kayak the rivers, cycle through the countryside or horse-ride with local farmers.

Accommodation: Antumalal for all 3 nights
---
Authentic Estancia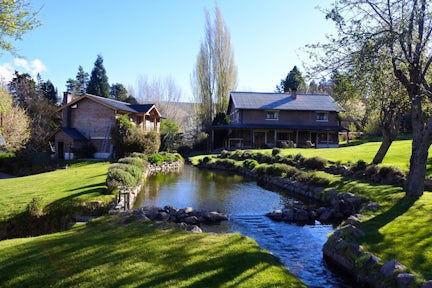 Day 7 - Today you will travel overland, high up into the Andes on a little used road passing lakes, monkey puzzle forests and rural life. As you descend into Argentina, you will be presented with the vast Patagonian steppe.

Days 8, 9 & 10 - With this working estancia as your base, choose to ride out with gauchos to herd the cattle, canoe the rivers, watch soaring condors or fish in world class fishing riers. Nestled between idigenous communities, this estancia is also an ideal place to get in touch with the traditions and cultures native to Argentina.

Accommodation: Estancia Huechahue for all 4 nights
---
Buenos Aires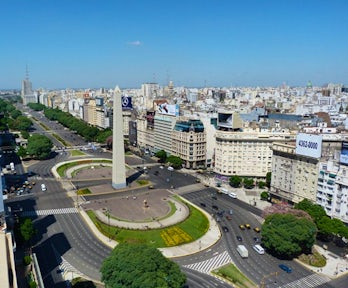 Day 11- Follow the stunning route of the seven lakes that takes you to Bariloche airport, where you will board your flight to Buenos Aires. When you arrive into bustling Buenos Aires, you will be met by a local guide who will transfer you to your hotel and then take you out into the city to see the main sites.

Days 12 & 13- Spend 2 days exploring this incredible, diverse and captivating city. See the Pink Palace where Evita spoke to her masses, visit art galleries, the stunning Opera House, or simply relax and sip Malbec at one of the many street side cafes as you watch the world go by.

Accommodation: Legado Mitico for all 3 nights
Tailor-made Holidays
Patagonia is a vast and varied region, with a wealth of things to see and do, a range of places to stay and a limited transport network.
Why not let us do the hard work for you? Our team of experts will work with you to design an adventure to your exact requirements, from hiking and horse-riding trips to wine-tasting tours and undiscovered lodges.
We'll work around your budget and arrange flights, transfers and buses, to create your perfect trip.
More About Tailor-made
Tempted by a Tailormade Adventure?
1
Listen
We'll spend some time listening to your aspirations, then discuss the kind of experience that might suit you.
2
Match
Next we'll discuss the options, shortlist the best trips for you and present you our impartial recommendations.
3
Reserve
We'll place a 24 hour hold on your preferred option - without obligation - whilst we talk through the details.
Get in touch today to talk about your dreams for your trip.
Whether it's a 2-week or 2-month adventure, you're travelling independently or in a big group, you want to see Patagonia in comfort or discover challenging hikes, we'd love to help.
1-855-369-7866