Patagonia boasts countless treasures, including the granite spires of Torres del Paine National Park and the spectacular Fitz Roy Massif. The region's trails are renowned among wide-eyed hikers the world over, and it's easy to see why. Deep forested valleys are carved by giant glaciers that crumble into powder-blue lakes and ice fields sparkle high above the open steppe. In a land of extremes, the wilderness can be challenging so trekking trips require careful planning, including one very personal decision – should you hike with a guide or go self-guided? Throughout my many years of exploring Patagonia, I've been lucky enough to experience both options, and have come to appreciate the benefits and disadvantages of each.
Can you hike Patagonia without a guide?
The simple answer is yes, you can hike Patagonia without a guide, and there are certainly some perks. If you're looking to move at your own pace – stopping to admire views, take photos and be in the moment – then self-guided trekking will award you this privilege. The feeling of self-sufficiency and independence is both exciting and rewarding and can make for a more adventurous trip. If you're struggling to stick to your budget then you'll be able to save money by hiking Patagonia without a guide, but be aware that you'll need to be a confident navigator and stick to the trails. In Torres del Paine, for example, only guided groups are permitted to head off the beaten track.
At the risk of sounding dramatic, hiking Torres del Paine without a guide is not always a rosy experience. You may have heard the weather in Patagonia described as having four seasons every day, and there's a lot of truth to that. I've seen hikers knocked clean off their feet by the wind, and accidents do happen on the trails. A trekking guide will always have an evacuation plan when it comes to injuries or extreme weather, so if you decide to go it alone make sure you do too. Most mountain hostels, known as refugios, are now set up with WIFI, so this is getting easier to do.
There is certainly much to enjoy about the privacy of a more independent hiking experience. Many of my personal trips have revolved around getting myself from point A to point B, and I've thrived on the solitude as well as the challenge. When I was 19, I lived in the Aysen region of Patagonia and worked on a biodiversity study in what is now Patagonia Park. A group of friends and I travelled to Torres del Paine to hike the W Trek, and this was when I completed my first self-guided multi-day trek. I felt such a sense of achievement to have conquered what had been a personal ambition for some time – a W Trek self-guided tour.
Why hike Patagonia with a guide?
Hiking Patagonia with a local guide can make your trek feel like more of a holiday. By leaving the navigation and planning in their capable hands you can focus on enjoying the flora, fauna and scenery that surrounds you. When it comes to a Torres del Paine guided trek, hiring a guide allows you to head off the beaten track, giving you the wilderness to yourself, access to different viewpoints and more chances of spotting wildlife. You will also find the support of an experienced guide helpful when faced with the river crossings and ziplines encountered on Los Glaciares National Park multi-day treks.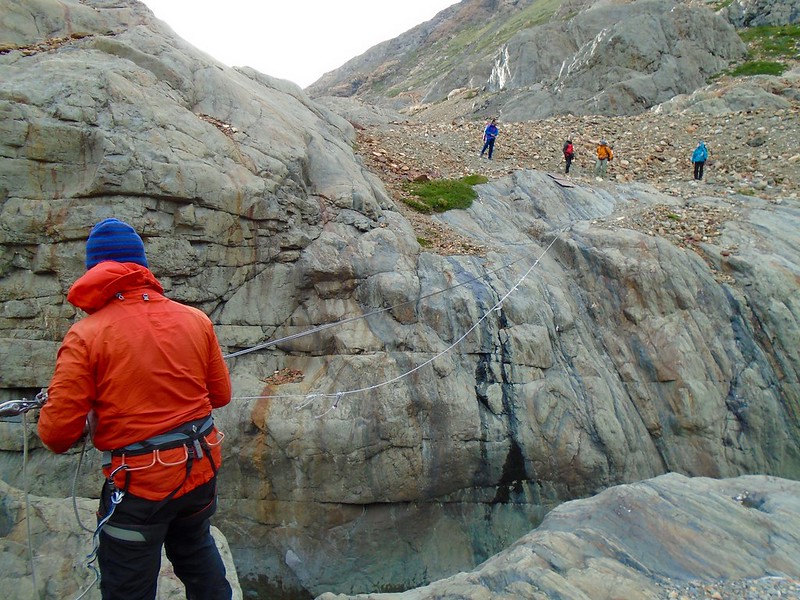 A guide will put you first in more ways than one. In peak season, the refugios are packed with eager hikers, which makes for a lovely bustling atmosphere and great camaraderie. That said, it can mean queueing to eat or get a hot shower, which can be tiring after a long day on the trails. Your guide will make sure you enjoy the best possible experience by getting you to the front of the line for food, packed lunches and more. In other words, it helps to have someone on the inside, especially when it comes to the most popular routes, for example, if you're doing a W Trek guided tour.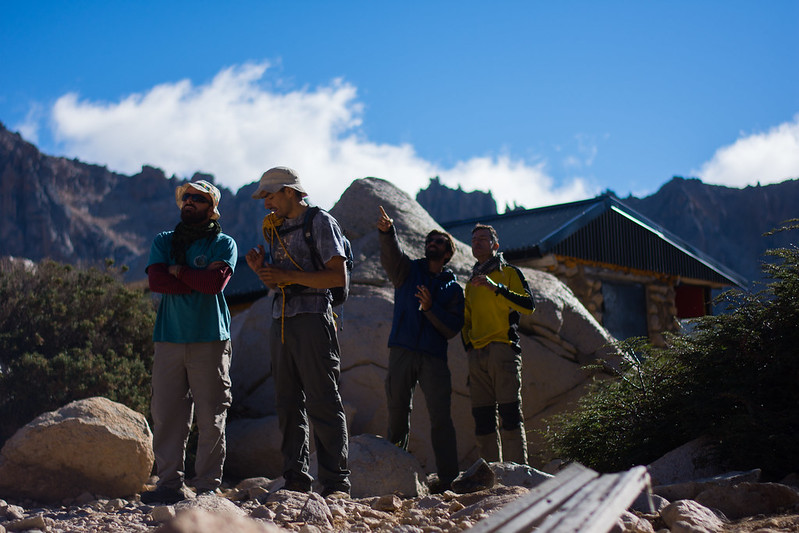 Logistics aside, a guide is not there just to show you the way, their job is to enhance your experience. Hiking with a guide gives you a window into the Patagonian culture. The Chilean and Argentinian guides we work with, many of whom have become firm friends, are warm people filled with passion and pride for their natural heritage. For many, this relationship – formed over just a handful of days – is one of the most touching and memorable aspects of their adventure.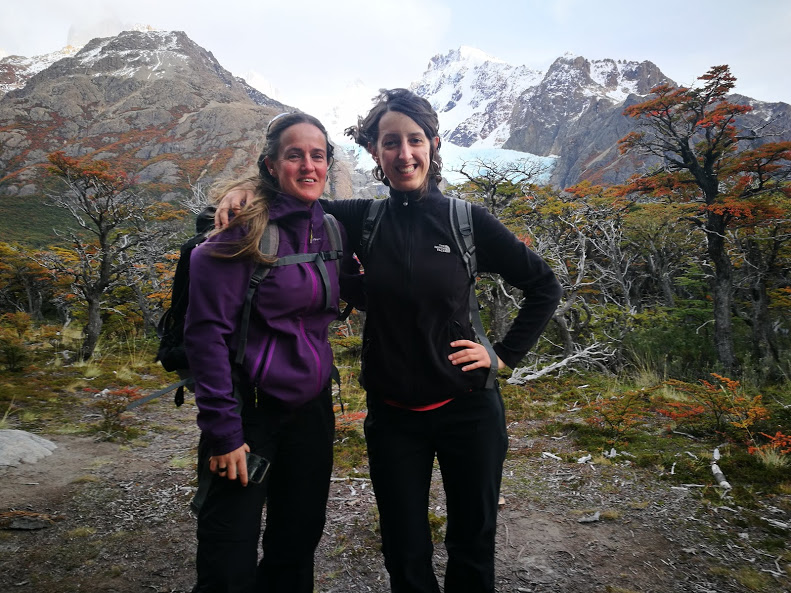 Earlier in my career, I completed a day hike with a group of fellow travellers in Los Glaciares. It was my first time hiking with a guide and it was emphatically positive. I recall one moment where the guide's ears pricked up and we all fell silent. He beckoned us to follow him and crept excitedly forwards. He led us carefully to a woodpecker's nest, where we were able to watch the mother, father and baby birds interacting with one another. It was a magical experience, which I wouldn't have known to look for, and which my untrained ears certainly wouldn't have picked up on. It is for this reason that I always recommend everyone include hiking with a guide for one day on their trip. It opens your eyes to the world around you in a way that is hard to comprehend until you're living it.
If you'd prefer to hike the trails unguided, then there are other ways to add a dose of Patagonian hospitality to your trip. Staying at an estancia, the South American equivalent of a cattle ranch, is a wonderful way to embrace the culture of the region. Many horse riding trips are led by gauchos – skilled Patagonian horse people – giving you another fantastic way to experience the national parks in the company of a local expert.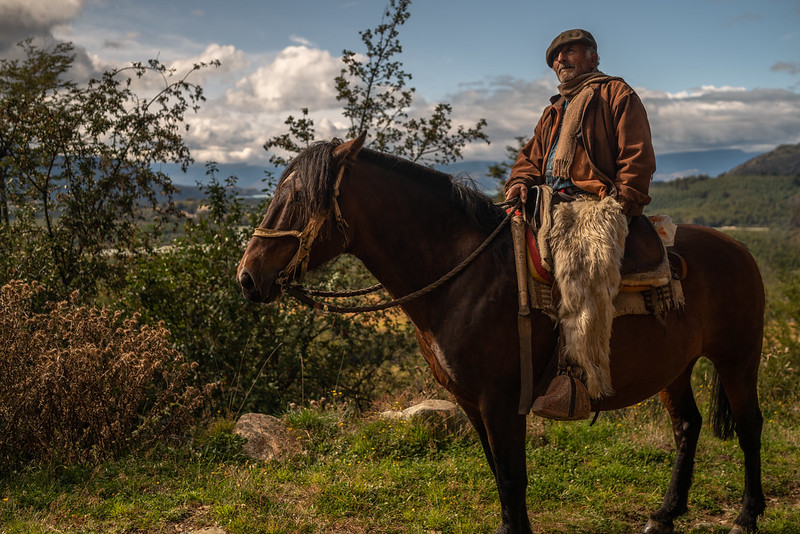 People often ask me whether I prefer trekking with a guide or going it alone, but the truth is there really is no right answer and you shouldn't let my preference or anyone else's influence your decision. Be aware of the risks of self-guided trekking and only pick that option if you feel confident in your skills and experience. If you do have that confidence, you'll uncover a private and exhilarating way of exploring. Be mindful, though, that a guide is so much more than a map reader; they hold the key to unlocking a whole world of insight that can enrich your experience. If you're still on the fence about which option is right for you, our team is here to help, and remember, no matter which option you end up choosing, Patagonia's jaw-dropping scenery will not disappoint!