Patagonian Estancias
Patagonian Steppe: Estancia Huechahue
This is the quintessential Patagonian experience. Raw, real and a true taste of Gaucho life and the vastness of the Andean foothills and Patagonian steppe. The setting is wonderfully remote and the landscapes ever changing. A unique and wonderful base for riding and fishing in Patagonia.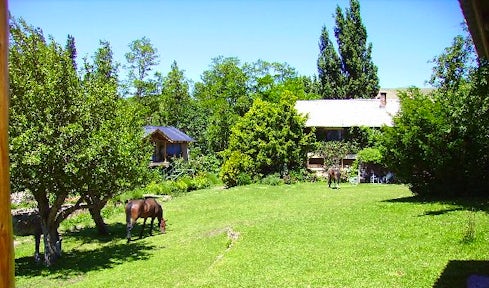 Exclusive Luxury: Estancia Eolo
For those that want a few days on horseback, combined with exclusivity, fine dining and world class service the Estancia Eolo in southern Argentine Patagonia has it all. A short ride from El Calafate and a great base from which to visit the Perito Moreno glacier.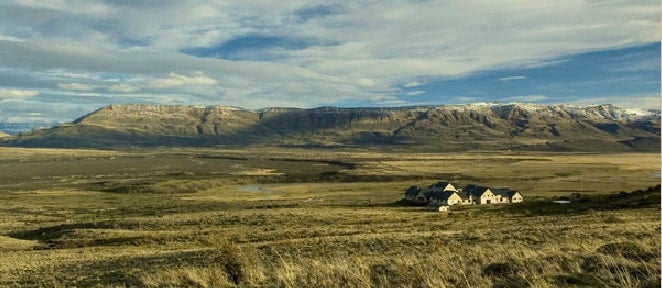 Amongst the Glaciers: Estancia Nibepo Aike
A great base for multi-day rides out to see the Patagonian glaciers, Nibepo Aike is popular among those who want to combine two to four days of horse riding with some hiking in nearby El Chalten.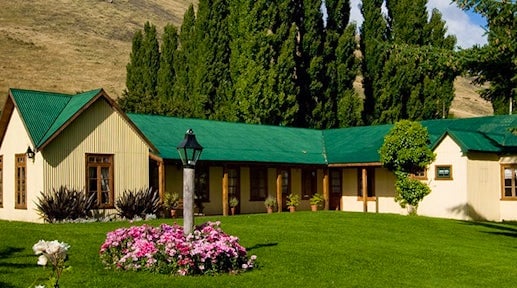 Riding in the Lake District: Estancia Peuma Hue
In the heart of the Argentine Lake District (just half an hour from San Carlos de Bariloche) this lodge is a comfortable base for a few days of horse riding amongst the lakes, rivers and mountains of the north Patagonian Andes.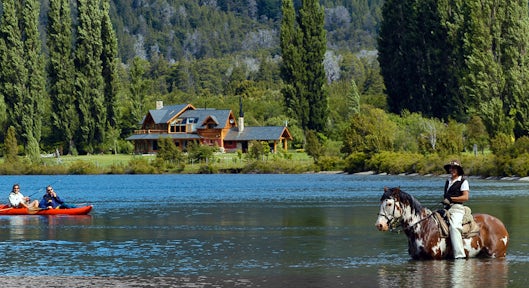 Authentic & Rustic: Estancia Mercedes
Estancia Mercedes is a family home and estancia; it is cosy, with home cooked food and no internet or phone signal. There are lots of cats, dogs and horses allowing you to enjoy a true Patagonian gaucho experience. The Estancia is accessed by boat, followed by a 1 hour drive on a bumpy road, getting here is an adventure in itself.
Remote & Cosy: Estancia Cristina
Estancia Cristina is a remote, wooden lodge located on the northern channel of Lake Argentino, near El Calafate. The 22,000 hectare estate is surrounded by glaciers, snowcapped peaks and lakes of great natural beauty. The estancia is accessed by boat from Punta Bandera harbour.

Puerto Natales: Remote - Estancia La Peninsula
A traditional estancia with access to the remote Antonio Veras Peninsula. Hike and horseback ride through lush forests and along rocky beaches to surrounding mountains. A 30-minute boat ride from Puerto Natales, this is one of only two estancias on the peninsula; their programmes are one-of-a-kind, and you can get away from the crowds in Torres del Paine.

Swoop says
At Swoop we like to help our customers find the Estancia that's going to be right for their plans, travel style and intended itinerary.
Estancias in Torres del Paine
Torres del Paine offers several Estancias for keen riders, who want to get a taste of Gaucho life. The park offers riders, both novices and experienced, the opportunity to explore the pampas with the gauchos, to ride up to the glaciers, and to explore the foothills and mountains of the Cordillera Paine with its mile-high granite peaks.
Find out More
Fishing Lodge
Estancia Arroyo Verde is a family-run fishing lodge in the Argentinian lake district, with just 5 rooms and a private lakeside cabin. This estancia sits by the river Traful in Nahuel Huapi National Park and offers a comfortable base for fly fishing, as well as trekking and horse riding.

Estancia Arroyo Verde
Why Swoop
We've got our feet on the ground
Impartial advice and a bespoke service to make your trip perfect.
Deep Roots in Patagonia
We are former guides, tour leaders, outdoor enthusiasts & adventurers.
For The Ends Of The Earth
Swoop is proud to be B Corp Certified as we know sustainability is more than our carbon footprint (but we're reducing that too).
We're With You At Every Step
We'll make sure you have the adventure of a lifetime.
Ready to plan your Patagonia adventure?
1
Listen
We'll spend some time listening to your aspirations, then discuss the kind of experience that might suit you.
2
Match
Next we'll discuss the options, shortlist the best trips for you and present you our impartial recommendations.
3
Reserve
We'll place a 24 hour hold on your preferred option - without obligation - whilst we talk through the details.
Whatever your budget, group size, length of stay, preferred activity or appetite for adventure, we can help.
1-855-369-7866