Staying healthy
Vaccinations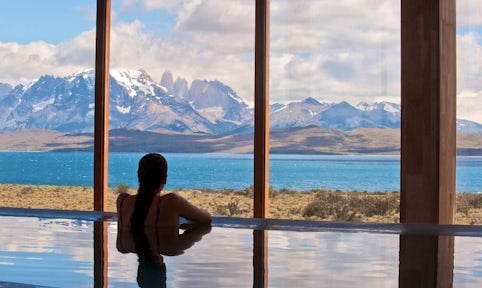 There are no compulsory vaccinations for Chile or Argentina at the current time (including Covid-19) but requirements are subject to change, so it is best to check with your local doctor. For more information check Centers for Disease Control and Prevention website.
Make sure your immunisation is up to date for:
Tetanus
Hepatitis A
Diptheria - re-vaccination recommended every 10 years
Hepatitis B - higher risk for long stays and frequent travel
Typhoid - for travellers who may eat or drink outside major restaurants and hotels
Rabies - the risk of being bitten or scratched by a rabid animal is rare however it is recommended that you are vaccinated against rabies if you will be staying for an extended period of time if you will be in close contact with animals or cycling. If you do get bitten or scratched by any animal during your time in Chile or Argentina it is recommended that you seek medical advice as soon as possible.
You can find out more with our guides on Getting to Chilean Patagonia and Getting to Argentinian Patagonia.

Medical assistance in Patagonia
Both Chile and Argentina have public health care, which is free of charge to foreign nationals. The quality and efficiency of such services are highly variable and are not to be relied upon. Comprehensive health insurance is highly recommended for any traveller visiting Patagonia.
Fortunately, all major cities in Patagonia have a good level of private medical assistance, compared to western standards, to treat most emergency situations that you may encounter. Not all clinics will speak a good level of English, so an interpreter may be required, and if complex medical situations arise, you may be referred back to the capital city for continued analysis or care.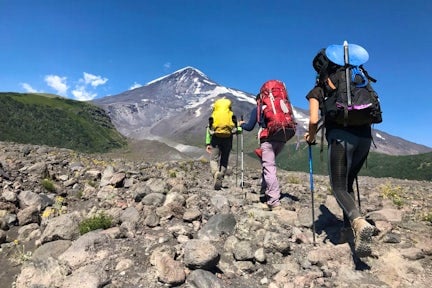 Ascending Lanín Volcano
Physical preparation
You are unlikely to need to prepare for the altitude of your trip - the Andes have lost most of their altitude upon reaching Patagonia. The highest peak in Patagonia sits at just 4,058m above sea level (compared to Aconcagua's 6,996m further north), so there is no mountain sickness to worry about.
In terms of general fitness, we'd just recommend making sure you are fit enough for the trip you have booked and are prepared for the intensity and number of hours per day of physical activity. It's better to be well prepared physically than risk being overly exerted on the trails and it affecting your enjoyment of the trip.
If you have any injuries or health problems then please be sure to check with your doctor before travelling.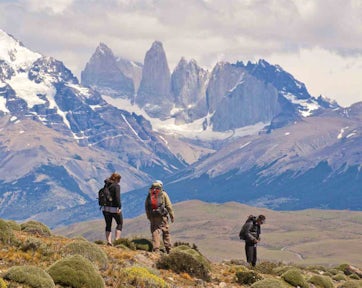 Base of the Towers
Food allergies and intolerances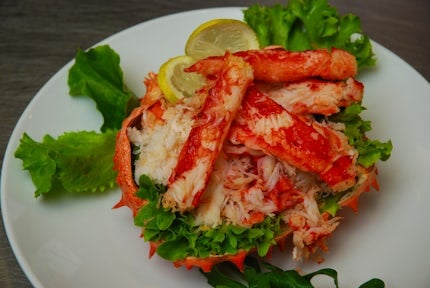 Patagonia is a vast region with great swathes of remote wilderness. When you are away from the larger towns or cities, please bear in mind that it is much harder for guides, refugios or other parties to cater to food and drink allergies or intolerances in the wild and with limited resources.
If you have a serious food allergy, you should approach your time in Patagonia with caution, especially in remote eating scenarios. Whilst our partners on the ground will do their best to cater to your needs, they will not be used to being as fastidious and careful as you may need to be on a day-to-day basis.
It is also worth mentioning that celiacs might not always have many options, especially outside of the larger cities. If you are concerned about your time in hotels, towns or cities, or on board an adventure cruise, we would suggest speaking with the hotel or ship manager and getting a message to the head chef or head waiter as early on in the experience as possible.
Drinking water in Patagonia
When in Patagonia, most towns and cities will provide drinking water from the tap/faucet. The water is treated and may have a slightly chlorinated taste, and some travellers may want to purchase bottled water at times.
Water treatment tables/filters are not necessary for travel in Patagonia. When hiking on trails, you can nearly always fill water bottles from the streams and therefore not need to purchase and carry a lot of water. We would always recommend purchasing a large bottle so that you can take what you require for your excursion, instead of using lots of smaller plastic bottles.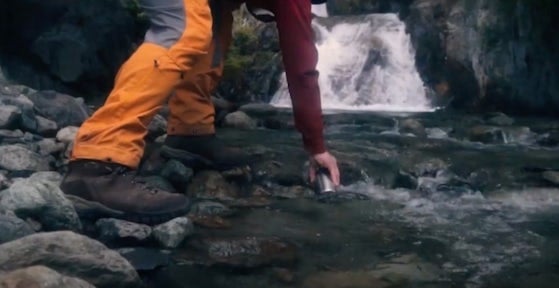 Swoop says
It always pays off to train before a trek; you will simply enjoy it more. If you'll be carrying a pack try to do some training hikes with one beforehand so you are accustomed to the weight.

Time zones
Argentina
Argentina uses the UTC-3 time zone, called Argentina Time (ART). It determines whether to observe daylight saving time on a year by year basis, although it has not since 2009.

UK:

4 hours ahead (08:00 Argentina = 12:00 UK)

USA:

1 hour behind (08:00 Argentina = 07:00 USA)

Australia:

14 hours ahead (08:00 Argentina = 22:00 Australia)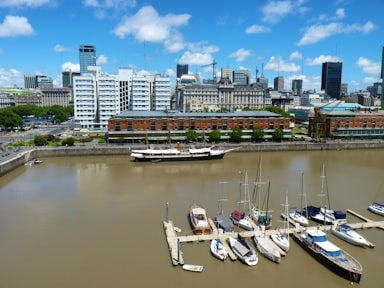 Puerto Madero, Buenos Aires
Chile
Chile also uses the UTC-3 time zone and observes daylight saving time. Easter Island uses the UTC-5 time zone.

UK:

4 hours ahead (08:00 Chile = 12:00 UK)

USA:

1 hour behind (08:00 Chile = 07:00 USA)

Australia:

14 hours ahead (08:00 Chile = 22:00 Australia)
Easter Island, Chile
Keeping connected
In most of both Chilean and Argentine Patagonia, you will be able to get cell coverage in and around even the most remote settlements. Once you are truly in the wilderness, however, you will be out of cell coverage. This is the case for most multi-day treks you might take in the region, and for any cruises that you embark on. Please plan accordingly for this eventuality, and don't expect the connection to be very good when in remote towns/villages.
SIM cards are easily purchased in the larger cities, and the best companies for coverage in Patagonia tend to be 'Movistar' (in Argentina) and 'Entel' (in Chile). 5G networks are not to be expected in Patagonia.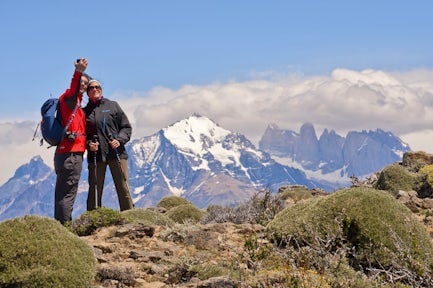 Swoop says
Please note that the two round pins that fit a Chilean plug socket are generally slightly slimmer than some European plugs. These are generally known as Type C and are approximately 4mm in diameter versus the European type F, which are 4.8mm. Factor this in when choosing your plug adaptor!

Other considerations
It's worth learning a bit of the local language before you travel. It can make it easier to communicate when you are in more remote areas and allow you to feel more embedded in your Patagonia experience.
Try not to take any disposable plastic. Use reusable carrier bags or take Tupperware boxes to pack your lunch where possible. Read more tips on packing consciously.
Consider taking all of your rubbish to the nearest largest town for recycling, or better still, back to the capital city where recycling options are more prominent. Sadly, a lot of waste in Patagonia still goes to landfill.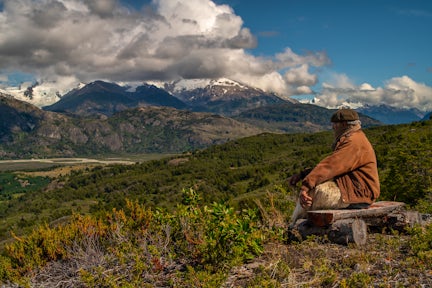 Gaucho in Aysen

What our customers think of Preparing for Patagonia
---
Disclaimer
Information provided by Swoop is correct to the best of our knowledge at the time only, but in this fast-changing environment, we cannot be held responsible for changes not immediately reflected on this website or in information shared with you. Customers should undertake their own research appropriate to their individual circumstances before making final decisions.
Where links to government, operators or other third-party sites are provided, again this information is accurate and up-to-date to the best of our knowledge, but we cannot be held responsible for third-party content.