Life before Swoop
I worked as a travel specialist in many different companies, which gave me all the knowledge to work with direct customers and tour operators around the globe. Thanks to the travel industry, I got to know most of Chile and its surroundings, engaging in many journeys with customers from all parts of the world.
I started to work at the reception desk of a well-known hotel in Torres del Paine National Park and then moved to the city to change my perspective and work with customers to plan their trips.
When I'm not amusing myself at work, I like to go out jogging, biking, hiking and camping.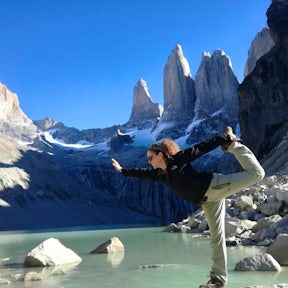 At the base of the towers in Torres del Paine, Chile
My Patagonia experience
As I speak three languages, it made sense to work in the travel industry. I started working for a hotel in Torres del Paine National Park. This is when I first hiked to the base of the towers and I knew I wanted to do this for the rest of my life.
I moved to Santiago to work for a tour operator where I got to know as much as possible about Patagonia and the adventures that are possible in the region. While travelling to Patagonia I got to know many wonderful people from every corner of the world, many of whom I am still in contact with, thanks to social media.

Horse ride Las Chilcas, Valparaíso
Why I love Patagonia
Patagonia is a breathtaking place. Just as it is in life, it can be an uphill battle to get to the best parts of it, but once you arrive in that place it is well worth it.
I've been to Patagonia at different times of the year, and each is a different experience; colours, weather, people and more. It is a once-in-a-lifetime adventure that I think everybody should experience if they can.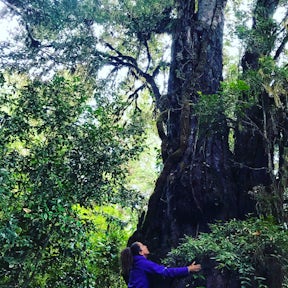 Rio Palena, Aysen
Day to day at Swoop
Here at Swoop, I am part of the Customer Experience Team and coordinate many travellers' adventures to Patagonia. I couldn't be more grateful to help make each of my customer's dreams come true, giving them amazing stories to tell to their families back home. Whenever possible, I enjoy talking about my travel experiences and the wonders of the southernmost place in the world.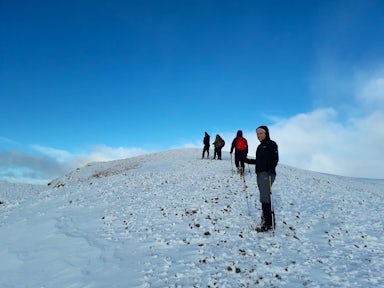 Cerro Castillo hike, Torres del Paine

What our customers think of Cecilia
Cecilia Paz Mesa Furniss was super nice and a pleasure to talk and email with. Read the full review

Travelled: February 2023