About me
Life Before Swoop
My childhood was spent living in southern England and travelling frequently between the UK and Buenos Aires, where my mother is from. This early exposure to Latin American culture gave me a real feel for the region and its people. My formal studies in biology opened up the incredible natural beauty South America had to offer, and inspired me to seek more adventurous experiences in the region.

My travels have taken me to climb Andean mountains, search the Amazon for endemic orchid species, hike and climb the length of the Andes, observe eclipses on Easter Island, and seek out giant tortoises on the Galapagos islands, as well as cross the Drake Passage some 40 times.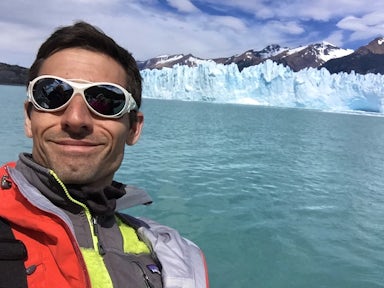 My Patagonian Experience
Having worked as a tour guide for more than a decade with a variety of companies, and also tailoring my own trips in the region, I eat, sleep, drink Patagonian travel. The people who run small tourism businesses in this area are not 'business associates', they are my friends from whom I love to get first-hand insider tips about what's best to do in the region. I'm now based in Europe, but return frequently to see old friends, make new ones, and of course visit the family!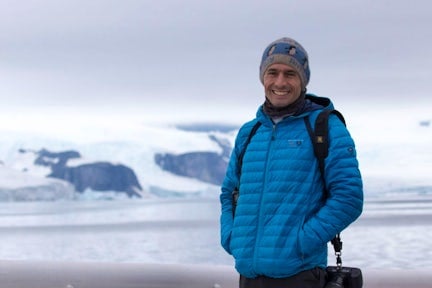 Day to Day at Swoop
At Swoop I work closely with our partners all over Patagonia to ensure we know about the best activities for our guests and I'll be developing new itineraries and activities, and helping to understand what Swoop travellers are seeking. Creating new commercial connections and forging long-lasting sustainable relationships between Swoop and our friends in the region is the best way to serve them, us and of course our travellers. This information then goes on to be shared with our sales team who are best suited to craft unique and amazing travel experiences for our travellers.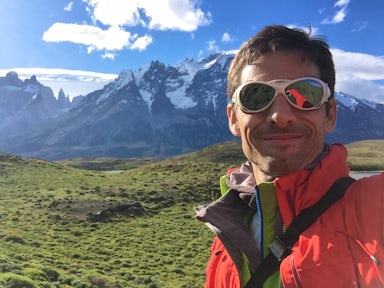 Why I love Patagonia
Patagonia was always a mystical region that I longed to discover, ever since I first heard about it from my family as a young child. At my first opportunity, I headed there on a one-way ticket, not knowing exactly what was going to happen. As weeks turned into months, I fell in love with the region and its incredible untouched landscapes. I envisioned myself living or working there and eventually fulfilled this dream, working as a tour guide for many years in Argentina.

I am certain Patagonia's unrivaled beauty and vastness will captivate any traveller to the region, much as it did with me. Home is where the heart is, and my heart is somewhere in Patagonia!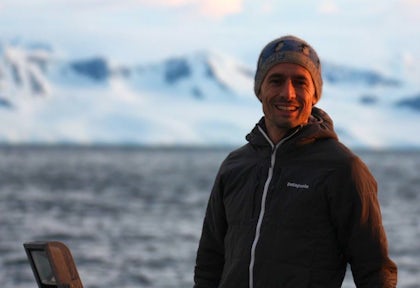 Next Adventure
I look forward to returning each year to Patagonia for both work and play. I want to share my amazing adventures down there with the next generation of explorers; to foster in them a responsible and sustainable attitude to travel, so that they may experience the region in all its splendour, as I have been fortunate enough to do.