Life before Swoop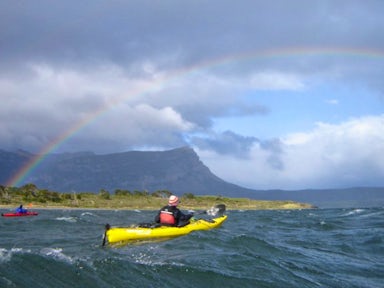 Kayaking near Puerto Natales
I have always loved outdoor activities. I spent my youth in Mendoza, the land of mountains (and wine), which gave me the opportunity to climb many of the highest mountains in the Andes and rock climb as well. That was how my career as a guide started.
Then, I worked as a tour leader around South America, and I was lucky enough to land in Puerto Natales where I fell in love with that area of Patagonia, so I started to work as a guide in Torres del Paine for a few years.
Because of my trips and my nomadic life, I end up living and working in places like Santiago de Chile and Buenos Aires.

My Patagonia experience
I was born in North Patagonia (in Sierra Grande, a small town near Puerto Madryn) and lived there until I was 11 years old. I always think of Patagonia as my home, even though I don't live there now.
Years later, I was fortunate to come back working as a tour leader leading a beautiful trip from north Patagonia to Ushuaia. This allowed me to see this wonderful region not only as a local but also through the eyes of tourists.
Working as a local guide in Torres del Paine National Park allowed me to get to know the hikes, boat trips and local "estancias" of Chilean Patagonia in more detail. As an outdoor enthusiast, I got to know as many places as I could; I went on several kayaking trips, climbed mountains and hiked most of the famous trails there.
I am passionate about travelling, especially in Patagonia, and enjoy sharing my knowledge with others.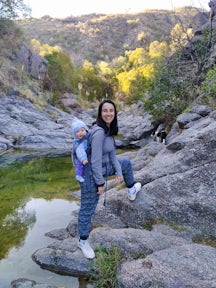 Trekking in San Luis with baby Lila
Day-to-day at Swoop
Nowadays I am part of the global Patagonia Customer Experience team and I love helping customers to get the most out of their trips!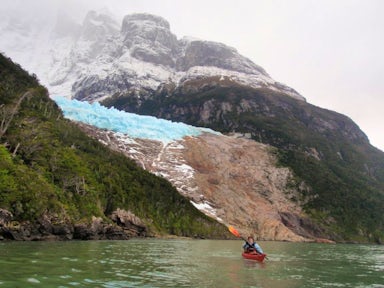 Kayaking in the fjords