Life before Swoop
After years of independently travelling the world, I came to realise my born skill of talking, organising and leading people had a job title - Tour Leader.
I spent years in SE Asia and Africa leading groups of 20+ people in adventure tourism, including camping, cooking and exploring multi-country tours.
When I discovered the South American continent more than 15 years ago, I knew I had found my second home; the culture, the language and the welcoming open hearts of its people made me feel like I was already part of the family.
The last seven years (pre-pandemic) I was honing my skills specifically in the Patagonian region.
I have hiked and biked, sailed and railed my way from Aconcagua, the continent's highest peak, to the end of the Pan-American highway in Ushuaia, the most southern city in the world. And I've driven almost everywhere in between.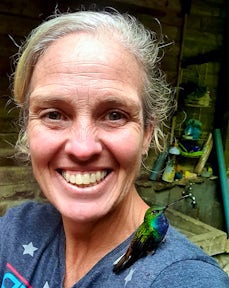 Mel with a hummingbird
Why I love Patagonia
Patagonia truly does have something for everyone. It covers such a massive section of the southern part of the continent, with varied environments from lakes and lush forests to the coloured rocks and dry plains of the steppe. With coastal fjords and gigantic glaciers that will make your jaw drop open in awe to the warmth of the culture you will feel as you share a mate or smell the mouth-watering allure of an asado (BBQ).
Patagonia is a place you can come back to multiple times and still feel like there is something new to discover. Much like a jigsaw puzzle, you need time to find the right pieces and when you do put them together you will be amazed at what you see.
The more you travel, the more you appreciate both the differences this wonderful world offers, but also recognise the appeal of creature comforts from the country you call home. Travel gives you the chance to experience hospitality in its rawest form, when countries and cultures from around the world open their homes, their huts, their hammocks and their hearts to you.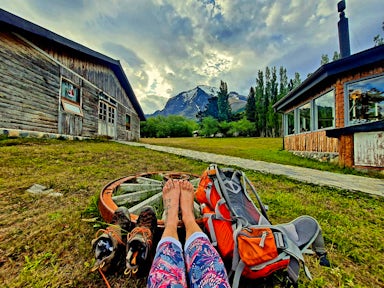 Finishing the Las Torres hike
Day to day at Swoop
Swoop truly is a global company and I am lucky to work remotely from my property in Ecuador. I love to start each day by joining my husband and four dogs for a walk in the cloud forest that I call my neighbourhood.
I can hardly believe that my job consists of talking to people about Patagonia - an area that truly I can talk passionately about.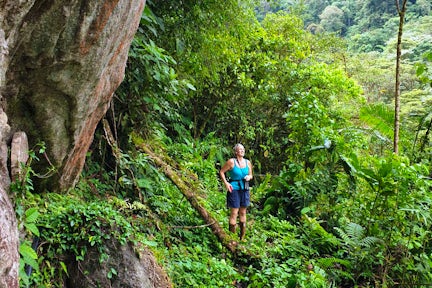 Near home in Ecuador
The next adventure
While I pine for Patagonia I can enjoy the plethora of mountains, volcanos, crater lakes and forests that fill mainland Ecuador.
As an avid bird-nerd I enjoy the chance to tick off birds from my life list - with a third of the world's birds living in Ecuador alone, I think it might keep me busy for a while.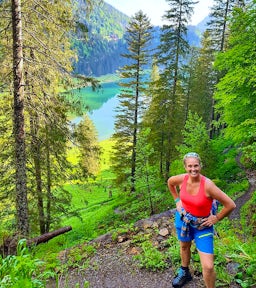 Hiking with a view
Ready to plan your Patagonia adventure?
1
Listen
We'll spend some time listening to your aspirations, then discuss the kind of experience that might suit you.
2
Match
Next we'll discuss the options, shortlist the best trips for you and present you our impartial recommendations.
3
Reserve
We'll place a 24 hour hold on your preferred option - without obligation - whilst we talk through the details.
Whatever your budget, group size, length of stay, preferred activity or appetite for adventure, we can help.
1-855-369-7866