Refugio Cóndor
This is a wilderness refugio on the shores of the Río de las Vueltas owned and operated exclusively by one of Swoop's partners. It's a very peaceful place, nicely designed, and the hosts are very friendly and good cooks.

When staying here, you can use kayaks provided by the refugio on the nearby Lago Cóndor and mountain bike either north to Lago del Desierto, or south towards Laguna Azul. You might choose to cycle to Hosteria el Pilar, hike up to Laguna de Los Tres, and return in a day to a very good meal and bottle of wine.

To get to the refugio, there is a complimentary 40-minute transfer from El Chaltén.
To find out more about Refugio Cóndor or to book your stay, see our Hotels in El Chaltén page.
Photos of Refugio Cóndor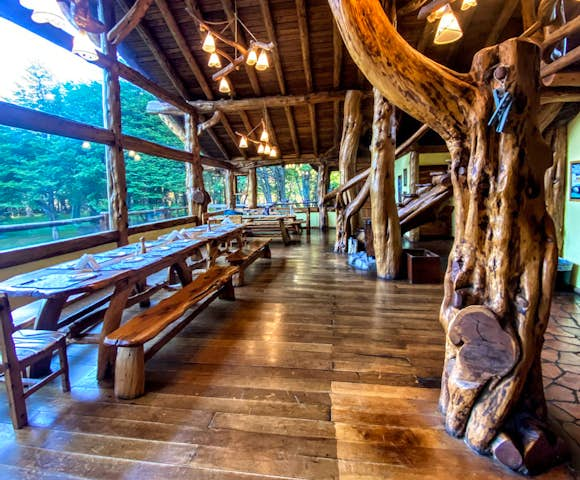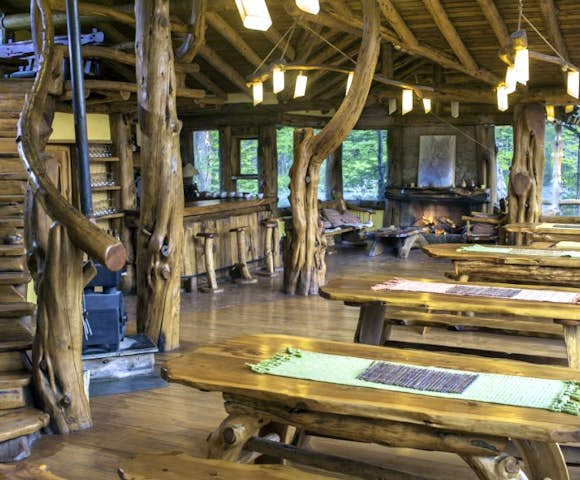 Trips that visit Refugio Cóndor