Glaciar Piedras Blancas
Glaciar Piedras Blancas is in the Los Glaciares National Park and is sometimes referred to as Glaciar Fitz Roy Este. It is a highly popular viewpoint when trekking this region.
How to see it:
Hiking
It is possible to do a day's hike taking in both this glacier and the nearby Laguna de Los Tres. The laguna is probably the most famous and most popular viewpoint for Mt. Fitz Roy, and as it is a relatively easy hike up to the laguna, do not expect any solitude. The view is magnificent, including "Los Tres", the three peaks that you can see from the laguna's shore: Fitz Roy (3,405m), Poincenot (3,002m), and Saint-Exupéry (2,558m).
Photos of Glaciar Piedras Blancas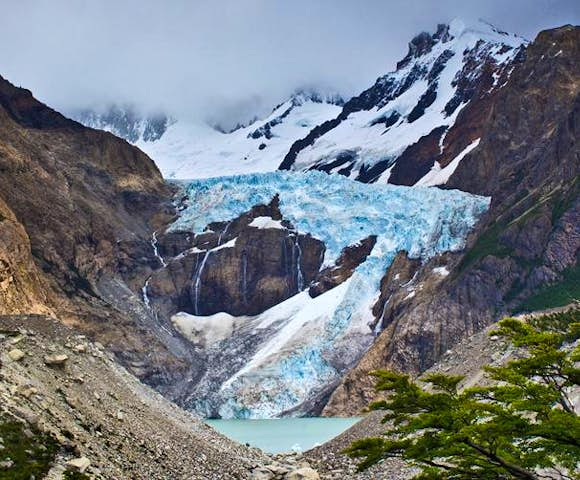 Map of Glaciar Piedras Blancas
Trips that visit Glaciar Piedras Blancas