Glaciar Marconi
The Marconi Glacier lies in the Los Glaciares area around El Chalten and Fitz Roy. Unsurprisingly, there are many glaciers to be found here... This is one of the most difficult to visit, however, because of the physical and technical intensity of hiking to it - a guide is needed to access it, and also to climb up it.
How to see it:
Trekking
Trekking a thousand metres up the glacier brings you to the Marconi Pass, which is one of only three passes onto the South Patagonian Ice Field. The trek is demanding and should only really be attempted if you're used to challenging hikes on difficult terrain, but the truly spectacular views over the ice cap from the top make the climb worthwhile.
Check out other Patagonian mountaineering opportunities and ice cap expeditions onto the Patagonian ice shelf.
Photos of Glaciar Marconi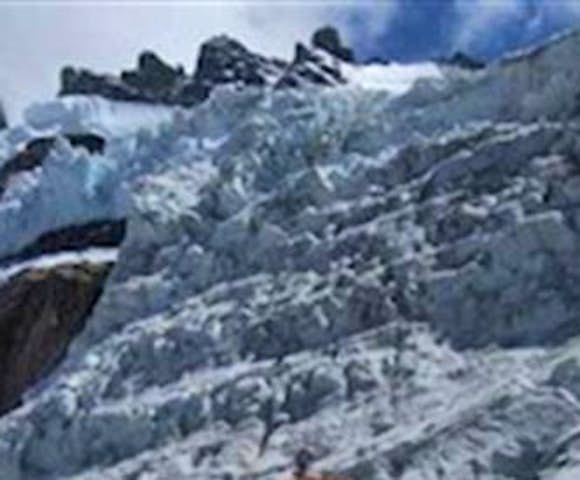 Trips that visit Glaciar Marconi