Piedra del Fraile
This is a really charming campsite in the Electrico valley to the north of Mount Fitz Roy. The "piedra" refers to a huge boulder once dumped in the valley by the glacier. The boulder provides a good degree of shelter in what is otherwise a very exposed valley on the edge of the South Patagonian Ice Cap.

The campsite itself is small (maybe 10-15 pitches) and relatively basic (a few shelters for cooking and basic washrooms), but there's a great hut with a wood-burning stove (and a very content dog), and it serves surprisingly good pizzas and cold beers.

Piedra del Fraile could either be a destination in itself or a nice stopping off point en route to the Marconi Pass and the Ice Cap, the Polllone valley or Piedra Negra.
It takes about 2-3 hours to get here from the Rio Electrico bridge (a 30 min transfer from El Chalten).
Photos of Piedra del Fraile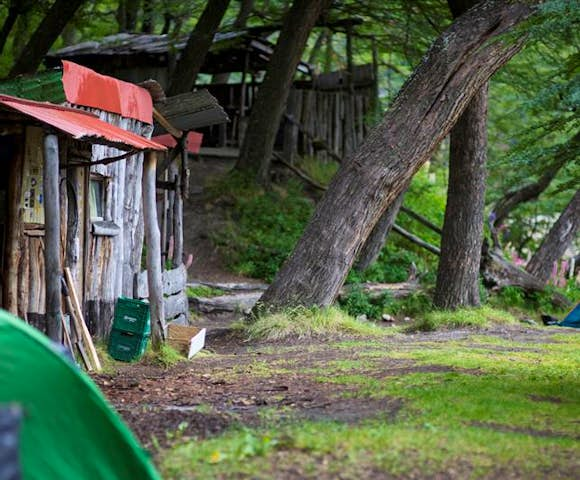 Trips that visit Piedra del Fraile