Confluencia (3,450m)
Camp Confluencia is around a 4 hour hike (normally taken at a very steady pace) from the entrance to the Aconcagua Provincial Park. It's not quite as large as Plaza de Mulas and has fewer services but it's well established with several mess tents and very basic toilet facilities.
Confluencia is normally the base for an acclimatisation day to Plaza Francia along the eastern edge of the 10km long Horcones glacier (Ventisquero Horcones Inferior).
From Confluencia the route up to basecamp is via the Horcones valley, and normally an 8-9 hour day.
Photos of Confluencia (3,450m)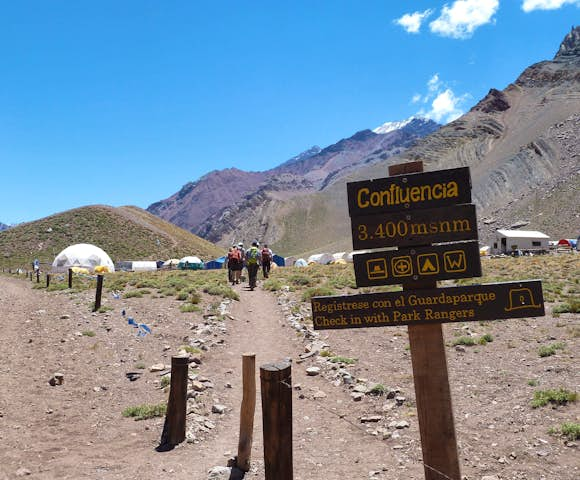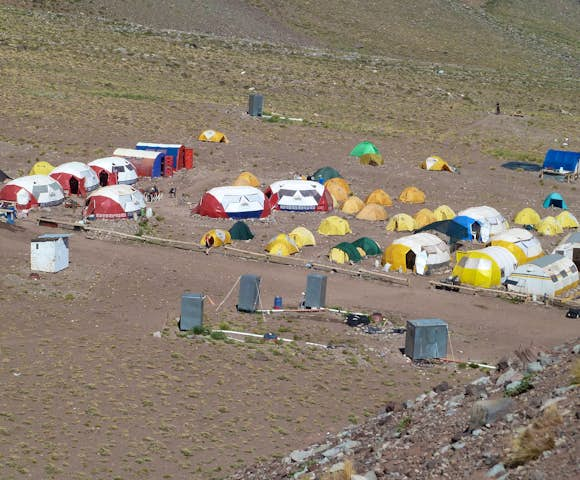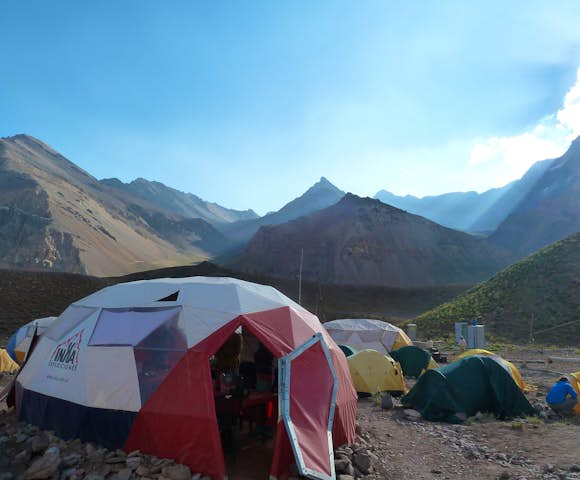 Map of Confluencia (3,450m)
Trips that visit Confluencia (3,450m)