Plaza Francia (4,228m)
Campsite for the highly technical and challenging southern face of Cerro Aconcagua.
Also acts as a great acclimatisation day from Confluencia Camp for those attempting the Normal Route of Aconcagua. The hike from Confluencia takes you along the Horcones Glacier (Ventisquero Horcones Inferior) and allows you to climb a height comparable with basecamp at Plaza de Mulas.
Photos of Plaza Francia (4,228m)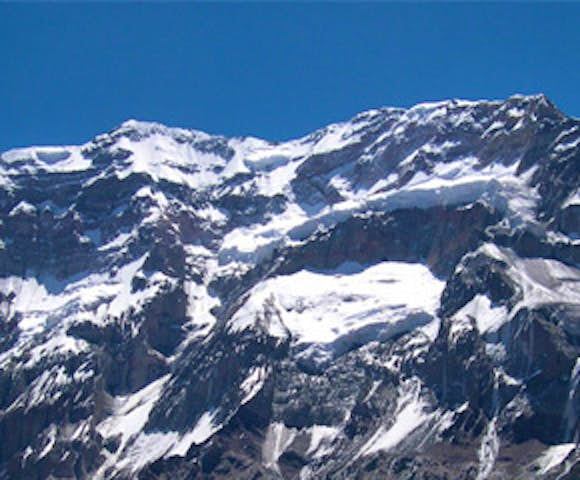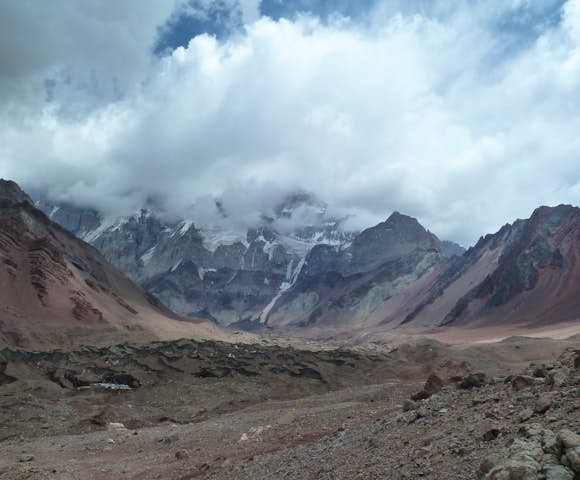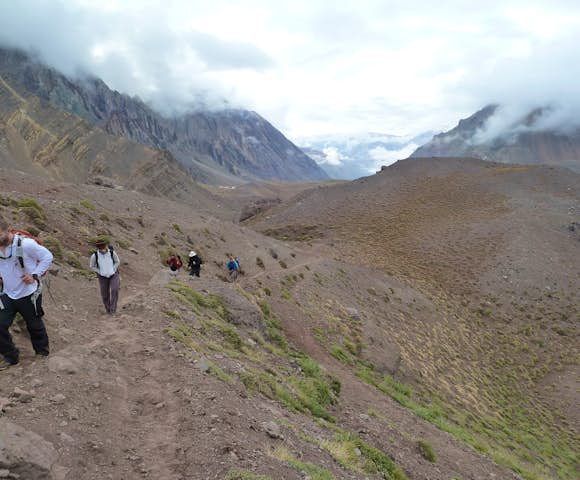 Map of Plaza Francia (4,228m)
Trips that visit Plaza Francia (4,228m)