Plaza de Mulas (4,367m)
Plaza de Mulas acts as basecamp for most ascents of Aconcagua, especially the normal route.
It's a very well established camp with a range of services including wifi, hot showers and even cold beers. At the peak of the climbing season it can support as many as 200 people.
Conditions can vary dramatically with some climbing parties finding it hot and dusty, whereas others arrive to six inches of snow.
The camp is filled with people either arriving from Confluencia, setting out on an acclimatisation climb to Cerro Bonnete, or resting before heading to Camp Canada en route to their summit attempt.
On most expeditions you'll spend a total of around 5-6 days here, so it starts to feel pretty familiar.
Photos of Plaza de Mulas (4,367m)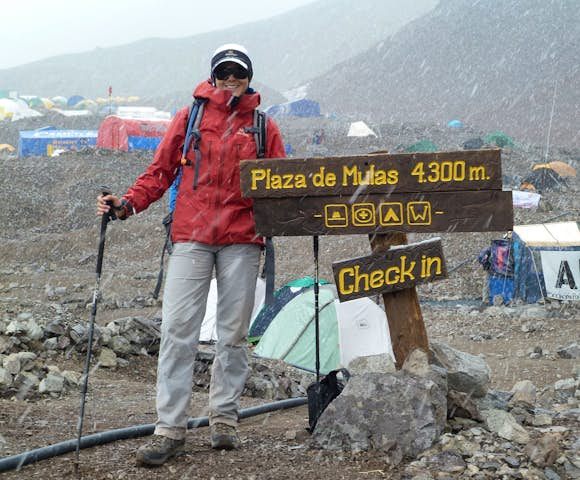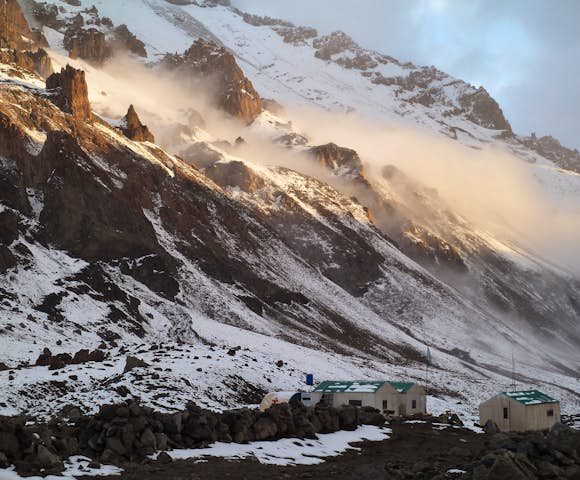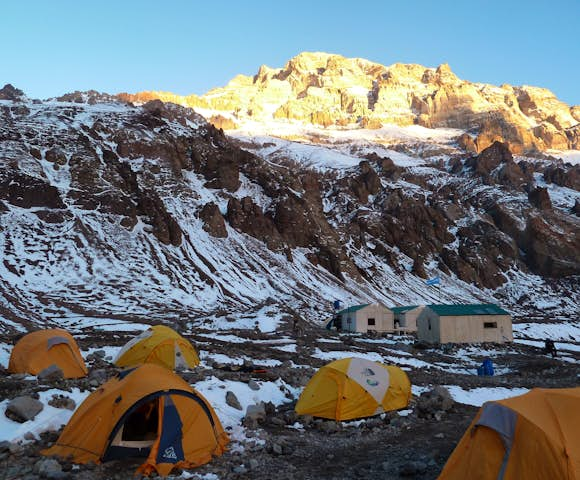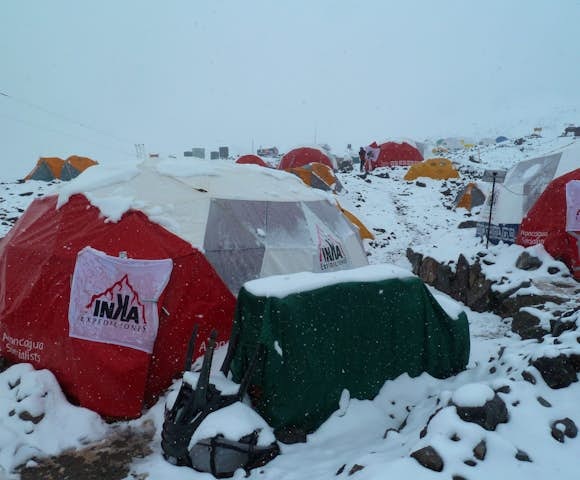 Map of Plaza de Mulas (4,367m)
Trips that visit Plaza de Mulas (4,367m)