Dickson Valley & Glacier
Dickson Lake and Glacier are found in the northern part of the famous Torres del Paine National Park in Chilean Patagonia. Only 5% of visitors to the park come to see the beauty of this valley, which is visited on the Full Circuit trek of Paine as opposed to the W Circuit, which takes in the highlights of Las Torres, Valle Frances and Glacier Grey.
Dickson has a campsite and Refugio for trekkers and bikers, who come this way on guided mountain biking tours. To find out more about visiting Lago Dickson, see our Torres del Paine page.
Map of Dickson Valley & Glacier
Trips that visit Dickson Valley & Glacier
Tackle Patagonia's most iconic circuit trail, fully supported with porters and a local guide. Cross the John Gardner Pass, explore the park's remote northern sections, revel in the stunning French Valley and finish at the Towers viewpoint – this itinerary…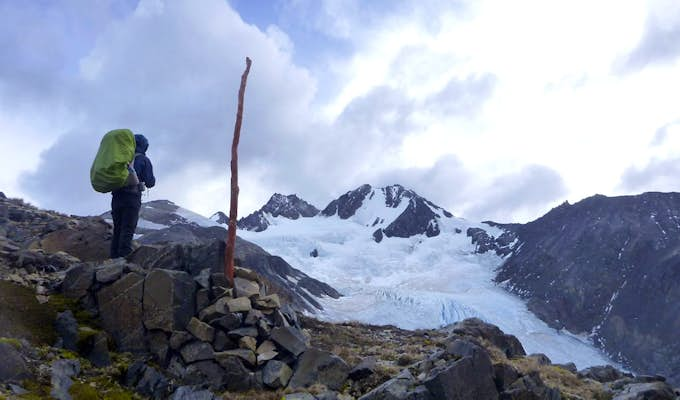 A mix of guided and unguided hiking. You walk the tougher northern section with a guide, heading over the John Gardner Pass with the unmatched views of Grey Glacier and the Pingo mountain range that make the full circuit so…