Trip Itinerary: The Best of Chile & Argentina
Valparaiso
Day 1 - Upon arrival into Santiago airport you will be met by a local guide and transferred to the artistic and bohemian Chilean port city of Valparaiso, famous for its multi-coloured houses, rickety funiculars and exquisite seafood.
Day 2-3 - Spend 2 days exploring the history, winding lanes and art of Valparaiso; if time allows, visit the intriguing house of Nobel Prize winning author, Pablo Neruda. Optionally, spend a day driving east through the coastal mountain range to the wine producing Casa Blanca Valley where you can sample award winning wines, explore the grounds of beautiful vineyards and soak up the scenery.

Hotel: Casa Higueras Hotel Boutique, all 3 nights
---
Torres del Paine
Day 4 - In the morning, transfer to the airport and fly South along the length of the Andes to the port city of Punta Arenas. Your guide will be waiting for you to take you deep into the heart of the Torres del Paine National Park. If time allows, take a short hike in the afternoon or simply sit back and marvel at the scenery. Your base for 3 days will be a luxury lodge with a unique setting, exquisite food and plenty of Patagonian character.
Day 5-7 - With 3 days to explore this National Park you can trek the most dramatic trails of the famous W trek or choose more vehicle based excursions to others part of the National Park. Your excursions will be accompanied by a knowledgeable local guide who will inform you about local history, geology and native flora and fauna.

Hotel: Tierra Patagonia, all 4 nights
---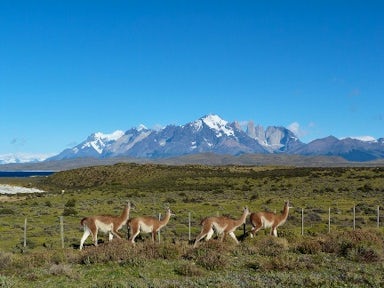 Expedition Cruise
Day 8 - Travel from the National Park back to the city of Punta Arenas to board your expedition cruise. After a welcome reception with the Captain the ship begins its voyage through the Magellan Strait.
Day 9-11 - A unique way to see the glaciers and wildlife of Southern Patagonia, Tierra del Fuego and Cape Horn. Sail the Magellan Straits and enjoy daily excursions onto land in small zodiac boats. By night enjoy excellent food, service and accommodation.

Vessel: Via Australis or Stella Australis, all 4 nights
---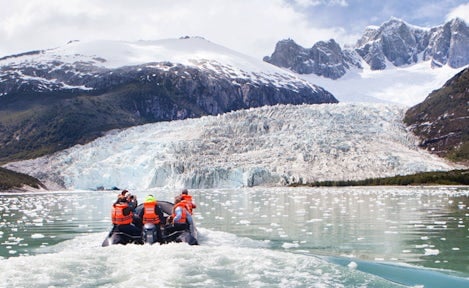 Buenos Aires
Day 12 - Disembark your cruise in the southernmost city in the world, Ushuaia; transfer to the airport for your flight north to Buenos Aires. When you arrive into bustling Buenos Aires, you will be met by a local guide who will transfer you to your hotel and then take you out into the city to see the main sites.
Day 13-14 - Spend 2 days exploring this incredible, diverse and captivating city. See the Pink Palace where Evita spoke to her masses, visit art galleries, the stunning Opera House or simply relax and sip Malbec at one of the many street side cafes as you watch the world go by.

Hotel: Hotel Boutique Legado Mitico, all 3 nights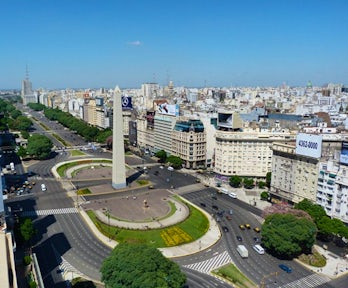 Tailor-made Holidays
Patagonia is a vast and varied region, with a wealth of things to see and do, a range of places to stay and a limited transport network.
Why not let us do the hard work for you? Our team of experts will work with you to design an adventure to your exact requirements, from hiking and horse-riding trips to wine-tasting tours and undiscovered lodges.
We'll work around your budget and arrange flights, transfers and buses, to create your perfect trip.
More About Tailor-made
Ready to plan your Patagonia adventure?
1
Listen
We'll spend some time listening to your aspirations, then discuss the kind of experience that might suit you.
2
Match
Next we'll discuss the options, shortlist the best trips for you and present you our impartial recommendations.
3
Reserve
We'll place a 24 hour hold on your preferred option - without obligation - whilst we talk through the details.
Whatever your budget, group size, length of stay, preferred activity or appetite for adventure, we can help.
1-855-369-7866