My Patagonia Experience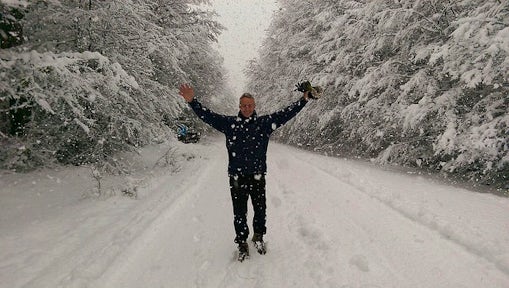 I first visited Patagonia in May 2017 and was thrilled to immediately be trekking through forests, foothills and mountains. I have enjoyed small-ship expedition cruising in the Strait of Magellan, Admiralty Sound and Beagle Channel, as well as kayaking alongside dolphins and sea lions. Trekking amongst herds of wild guanaco and silently observing cliffside condor nurseries from close quarters were exciting because of their uniqueness to the region.
Further south I have driven through the heart of Tierra del Fuego, the Southern Andes and Karukinka Park in a Land Rover Defender, and been swimming (cold!), snowshoeing, snowmobiling as peak season ends and the winter begins.
Day to day at Swoop
Swoop are Patagonia travel experts. We take pride in arranging the right trip for all of our customers and giving expert advice on the region. An ideal day for me involves talking by phone with clients to really understand what is important to them, to learn what they have enjoyed on past holidays and share my own knowledge to help them decide.
This is at its best when I am working closely with an enthused client and the planning is a two-sided process. We are enablers, helping clients create their own perfect trip to Patagonia!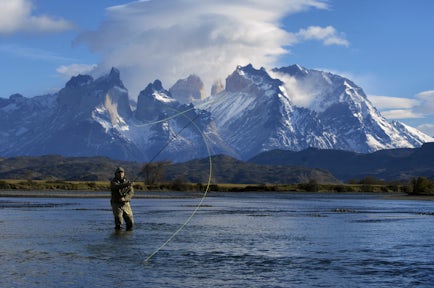 Why I love Patagonia
I love New Zealand, Canada's Rocky Mountains and the European Alps. They all offer stunning mountain playgrounds where one can really get back to nature and push oneself as much (or as little) as one wishes. Patagonia, though, takes this to another level. With much of the region still being pristine wilderness. You feel like an adventurer and explorer simply by being there. Sure, Torres del Paine is popular in peak season, but as a whole you can really feel you are getting away from it all in Patagonia, and it is a place to lift your spirits!


What our customers think of Peter
Peter, 'got' what we wanted very well. Thank you so very much for a happy and stress-free trip. Read the full review

Travelled: January 2023
Working with Peter and Carys at Swoop was easy and a pleasure. Even though they are in London and I'm in Seattle there was no issue connecting with them to have my questions answered. Read the full review

Travelled: March 2022
Working with the Swoop team (particularly Peter) was a pleasure. Great communication and ideas that might match what we were hoping to experience. Read the full review

Travelled: November 2019
Grover Meyrose - United States Of America
Everyone at Swoop was incredibly helpful, particularly Peter. He made sure I was able to do all the activities I wanted and was always patient.

Travelled: December 2018
My next adventure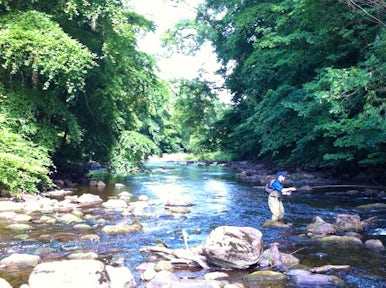 I am planning an epic trip to the Argentinian and Chilean Lake Districts, followed by Torres del Paine in Chile and Los Glaciares National Park in Argentina. I will be fly fishing on some of the best fishing rivers on the continent, horseback riding with gauchos, kayaking by glaciers, trekking my bucket-list trails and driving through some of the most scenic roads Patagonia can offer.

Ready to plan your Patagonia adventure?
1
Listen
We'll spend some time listening to your aspirations, then discuss the kind of experience that might suit you.
2
Match
Next we'll discuss the options, shortlist the best trips for you and present you our impartial recommendations.
3
Reserve
We'll place a 24 hour hold on your preferred option - without obligation - whilst we talk through the details.
Whatever your budget, group size, length of stay, preferred activity or appetite for adventure, we can help.
1-855-369-7866