Life before Swoop
Since I was a child, contact with nature, sports and adventure caught my attention. I travelled through South America where I had the opportunity to visit countries like Peru, Brazil, Colombia and Argentina. I studied Graphic Design as a profession, but my passion for the outdoors and discovering new places never stopped. This led me to travel once again and live for almost two years in Australia.
Once back in Chile, my search for exploration was still present, leading me to make one of the most important and challenging decisions of my life - moving to live in Patagonia without ever having been there before, transforming my life and my professional career forever.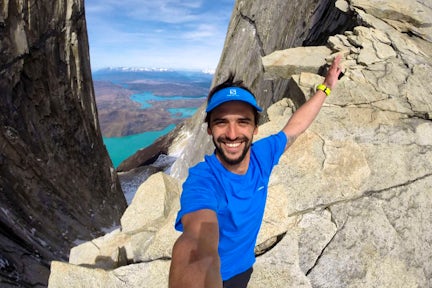 In the Bader Valley
Patagonia experience
I arrived in Patagonia in 2015, as one of a new generation of guides for the Explora hotel. I participated in their guide school for more than four months, taking classes on geology, glaciology, history, flora and fauna, before becoming an adventure guide for more than two seasons for Explora. Generally I guided in Torres del Paine National Park but also crossed to Los Glaciares National Park in Argentina.
I then had the opportunity to work as a freelance guide for various hotels and agencies, such as The Singular, Explora and Chile Nativo. This expanded my experience of the W Trek, multi-sports and horseback riding.
After several seasons guiding in Torres del Paine, I was given the chance to apply all of this knowledge and experience in administrative positions as Head of Explorations for Explora, Head of Operations for Chile Nativo and Deputy Head of Excursions at Estancia Cerro Guido.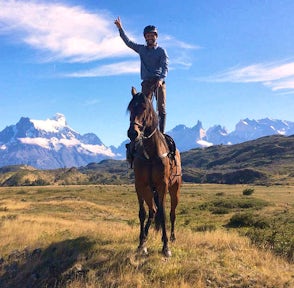 An unusual horse ride
Why I love Patagonia
Patagonia has a unique essence that is found nowhere else in the world. It possesses a very special culture, shaped by the bi-national influence of Chile and Argentina, which makes this place something very special.
It's forged by an implacable climate, adorned by its colours, infinite pampas, perfect glaciers, imposing granite mountains and most important of all, its people.
All of these elements make it a dream place for me that I fall in love with from the minute I set foot on the land. The feeling that there is always something more to discover or explore is what always makes Patagonia a destination that I will love.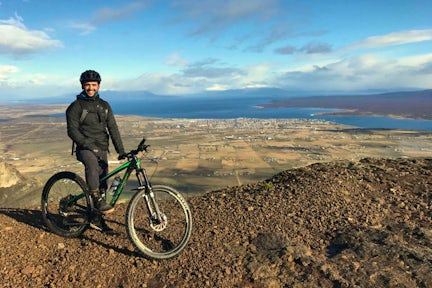 Mountain biking near Puerto Natales
Day to day at Swoop
Today, I work at Swoop as a Patagonia specialist. My mission is to transfer all my knowledge and experience so that other people can have the same opportunity to travel and discover this impressive territory.
My role is to share and pass on the best, tailored advice and options that connect with what our customers are looking for.
Just like when I was an adventure guide in Torres del Paine, I am happiest helping travellers to have the best day of their life with every adventure, trip and conversation.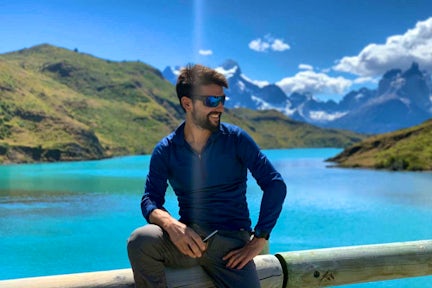 Drinking mate by the Paine River
Ready to plan your Patagonia adventure?
1
Listen
We'll spend some time listening to your aspirations, then discuss the kind of experience that might suit you.
2
Match
Next we'll discuss the options, shortlist the best trips for you and present you our impartial recommendations.
3
Reserve
We'll place a 24 hour hold on your preferred option - without obligation - whilst we talk through the details.
Whatever your budget, group size, length of stay, preferred activity or appetite for adventure, we can help.
1-855-369-7866