Life before Swoop
There are few cities in the entire world that just a short distance away from, you can find yourself immersed in nature. For me, growing up in Santiago in the foothills of the Andes, nature was always part of the backdrop.
After helping to run my family's ski rental business in the middle of the Andes, I decided to go professional and enrolled in Ecotourism at college. It was during those four years of training that my eyes were opened and made me realise the paradise that Chile truly is.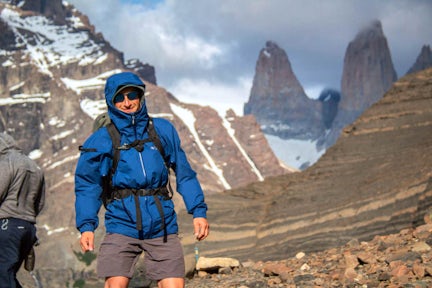 Vistas from Cerro Paine
My Patagonian experience
After sending thousands of emails over several months to tour operators and agencies in Torres del Paine, I decided to pack up and buy a one-way ticket to Puerto Natales to start a career as an outdoor guide in Patagonia.
Moving from the big city to the end of the world really felt like a change of country, which it technically isn't, but practically is.
Patagonia is its own country, where things move slow, distances are vast, sunsets last longer, and the pressure of water is weak, but it's where people will drop everything they are doing to stretch a hand when anybody needs it.

Over the course of five years, I built close connections with the area and all the hikers and co-workers that were walking alongside me. The national park of Torres del Paine became my home.
When you spend so much time in nature things really start to look different - many things that were invisible to me before, suddenly became clear; the rhythm of things, each at their own pace, but somehow all synchronised in this intertwined web we call nature.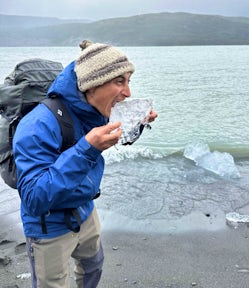 Trying a Patagonian popsicle from the Grey Glacier
Day to day at Swoop
After all these years of experience, guiding in Patagonia and travelling the world, I wanted to help people live their dreams and fulfil their desire to explore. It's human nature to expand horizons and meet new people, and so I found Swoop, or Swoop found me.
I'm now able to help people from all corners of the world plan their trips to Patagonia, and I can make their experience richer than they ever thought it could be.
In Swoop I have found a powerful tool to invite people back to nature, where we all belong.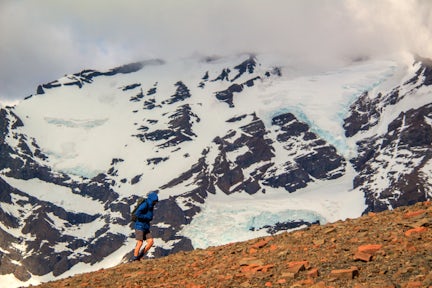 On the Cerro Paine hike
Why I love Patagonia
The world is certainly beautiful and bigger than I thought, but the warmth of home pulls stronger than an army, or as we would say in Chile 'el hogar tira' - 'home pulls'.
So I made my way back, yearning for that smell of home, that slow paced life, where things don't work as well as in other places, but people will always smile back at you.

Patagonia was there for me, for everyone brave enough to dare stepping into freedom, daring to get soaking wet under the rain, swept by the wind and marvelled by its wonders.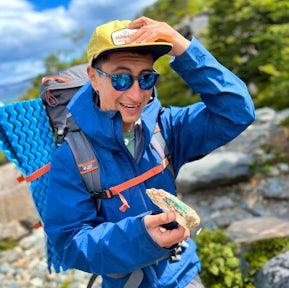 Examining a lentil mushroom at Lake Nordenskjold
Ready to plan your Patagonia adventure?
1
Listen
We'll spend some time listening to your aspirations, then discuss the kind of experience that might suit you.
2
Match
Next we'll discuss the options, shortlist the best trips for you and present you our impartial recommendations.
3
Reserve
We'll place a 24 hour hold on your preferred option - without obligation - whilst we talk through the details.
Whatever your budget, group size, length of stay, preferred activity or appetite for adventure, we can help.
1-855-369-7866