Life before Swoop
After many years guiding through all of Patagonia, but mainly in Torres del Paine National Park, I decided that I wanted to step aside from the endless nights on the trail and use my strengths to settle down and work on the logistics side of things. I jumped right into operations and sales working for some of the same companies that I guided for so many years.
Apart from hiking and trekking, I love playing music and singing, rock climbing, horseback riding, cooking, and knitting.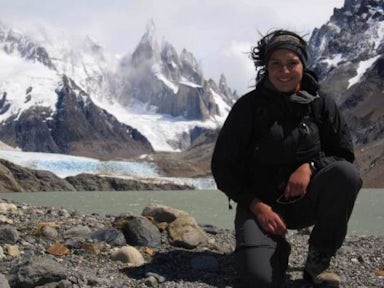 Cerro Torre viewpoint in Los Glaciares, Argentina
My Patagonia experience
With 8 years of guiding in the area, and making overland trips, I was able to visit all the highlights from the north to the south of Patagonia. I have been able to trek around every corner of the Magallanes region in addition to other areas like the Aysén region and Argentinean Patagonia.
My guiding years were memorable and I met many amazing travelers from all over the world. Now, my goal is to help plan amazing adventures for travelers wishing to visit Patagonia and show them every detail they need to really feel and enjoy this special place.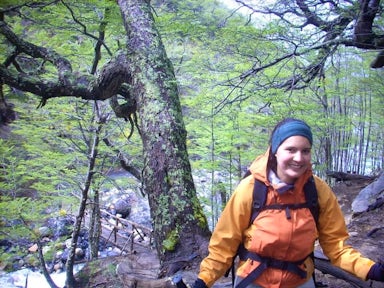 Trail to Las Torres viewpoint
Why I love Patagonia
Patagonia is not only home for me, it is also a unique place in the world where you feel really tiny and you can embrace the wildness of nature with all your senses.
From the vast pampas, the incredible clouds, the guanacos, pumas and woodpeckers to the strong winds and the deep blue glaciers, this place always makes you speechless and will impress you, even if you have been there many times before.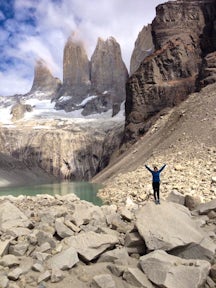 Taking a break before hiking back to the campsite
Day to day at Swoop
Here at Swoop, I am a coordinator in the Customer Experience Team. I am able to help my customers make their dreams come true. Also, being able to prepare them with all the details they will need to have the best experience and enjoy every moment of the process before traveling.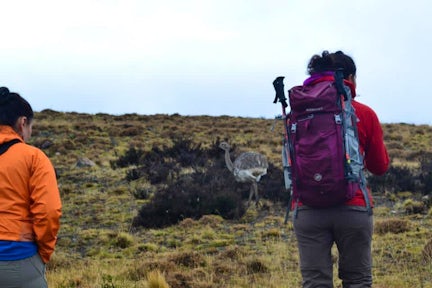 Watching wild rheas (South American ostriches)