Things to consider when planning a trip
Patagonia is big. We'd recommend at least one week in each region.
The iconic Torres del Paine is on many peoples bucket list but to escape the crowds you might want to find some off-the-beaten-track destinations as well.
Do you want to visit Patagonia in Chile or Argentina or both?
Getting around takes some planning and logistics, which we're happy to help you with.
Regions & National Parks of Patagonia
Torres del Paine National Park
Torres del Paine National Park, with its iconic granite towers, is one of the most popular destinations in Patagonia. Most famous for the W Trek, it also offers a lot of wilder hiking, horseback riding on remote estancias, ice hiking on glaciers, kayaking among icebergs and biking on tough mountain trails.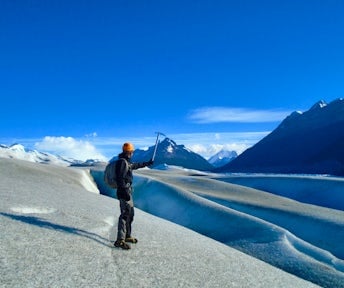 Grey Glacier Ice Hiking
Los Glaciares National Park
The massive South Patagonian Ice Cap feeds the many glaciers that give Argentina's most famous national park its name. Hikers and climbers flock to the hub towns of El Calafate and El Chalten to explore the famous Fitz Roy massif, Perito Moreno glacier or the giant ice sheet itself on day hikes, long treks or boat trips.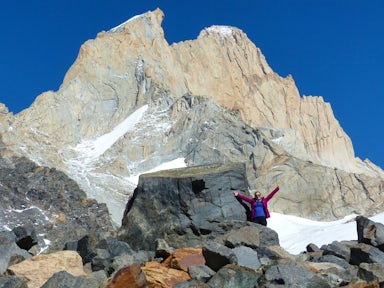 Piedra Negra, Los Glaciares NP
Tierra del Fuego
This rugged region, at the foot of the continent, can be explored by wilderness treks to Isla Navarino from the from the town of Ushuaia, or voyages along historic sailing routes through the Magellan Strait, down the Beagle Channel and round Cape Horn.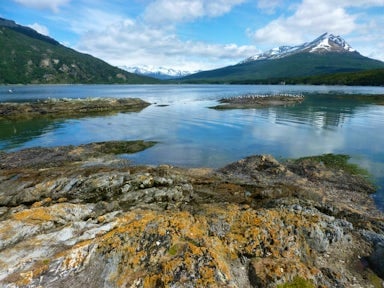 Beagle Channel, Tierra del Fuego
Aysen
Aysen is a land of three contrasting landscapes: the steppe, the glaciated Andes and the coastal temperate rainforest. Until relatively recently this region was untamed and untouched and it continues to have a pioneering feel being much less frequently visited than other regions of Patagonia. The Carretera Austral weaves its way through the region and giving access to some true wilderness and isolated communities.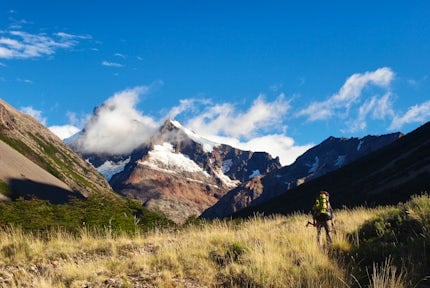 Mountains of Aysen
Chilean Lake District
A stunning mix of glistening lakes, smouldering volcanoes, temperate rain forests and meandering rivers rich in fish and bird life. The most culturally interesting part of Chile, a true boiling pot of intriguing cultures with indigenous Mapuche communities, traditional fishing villages and German settlers from the 1850s.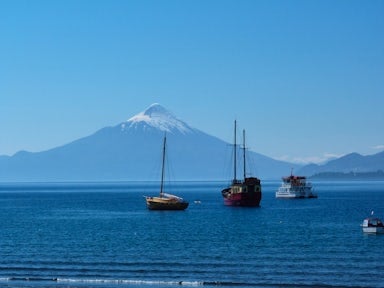 Argentine Lake District
Combining shimmering lakes, jagged peaks, white water rapids and biking trails, the Argentinian Lake District has something for everyone. Just a stone's throw away are the wide expanses of the Patagonian Steppe, where a horse is your best mode of transport.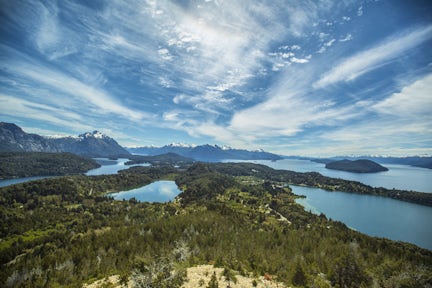 Peninsula Valdes
The Valdes Peninsula is a unique land formation and global conservation site – its shores are home to an abundance of marine life, as well as many weird and wonderful land mammals and birds. There is some fascinating history to be discovered here, as well as some stunning scenery, from vast open steppe to steep sandstone cliffs and salt flats at 42m below sea level.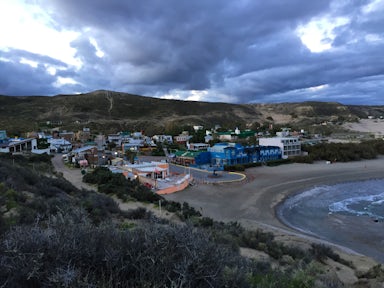 Cruise the Chilean Fjords
Access areas of Patagonia's rugged, ragged landscape that even the hardiest hiker can't reach. Voyages to the depths of the Chilean fjords or remote Cape Horn run on a range of vessels from four berth yachts to larger liners, with excursions and guides bringing you close to the scenery and wildlife of the region.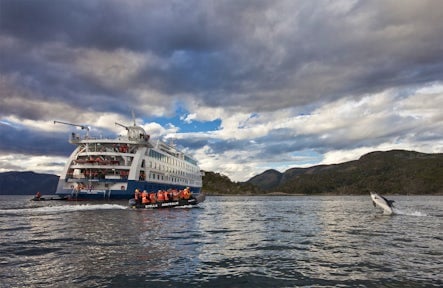 What Our Customers Think of Patagonia Regions
The travel time is huge, I would spend more time in the camps and less time traveling between places (as in, see less places in favor of spending more time in 2-3 places) Read the full review

Travelled: December 2021
Definitely spend more time hiking and hanging out with people along the way. It was a lot of fun. Read the full review

Travelled: December 2021
The landscapes are stunning and the night skies were incredibly beautiful.

Travelled: March 2016
Our guide to Patagonia
Things to do in Patagonia
Patagonia is shaped by some of the world's greatest geographical influences: the Andes, the fault line that lies beneath them, the Patagonian Ice Cap and the confluence of the Atlantic and Pacific Oceans. The glacier fields, mountains, volcanoes, lakes and fjords make for a vast playground for a range of different adventure activities.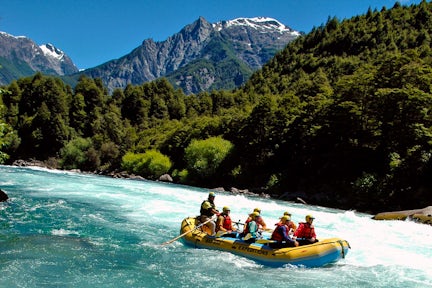 When to visit Patagonia
Patagonia's seasons present a few challenges whenever you go. In the summer (December/January) longer days and more wildlife activity bring larger crowds and booking in advance is important. In winter, most areas are quieter but temperatures drop and treks become more challenging.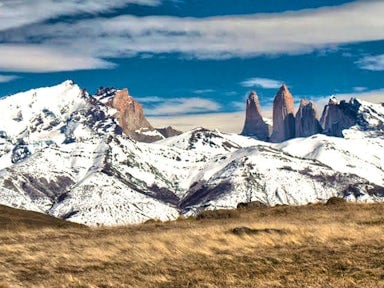 Where to stay in Patagonia
Patagonia's accommodation built up around the experiences on offer in the area. Lodges in the heart of the of national parks and excursions with local guides make them great bases for exploration as well as the perfect end to a long day of adventure among Patagonia's many famous sights.
Tierra Patagonia Luxury
Patagonia Wildlife
Patagonia is an area of fabulous biodiversity, home to many species classified as endangered or vulnerable. We work with carefully selected local partners to get you close to the animals in the wild without risk to their environment. The season and the region will determine what Patagonian wildlife you'll encounter.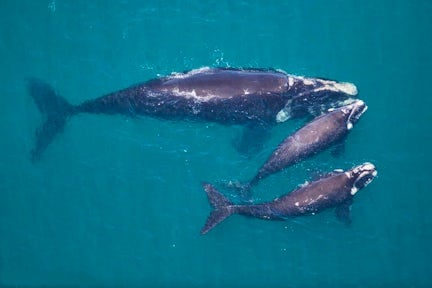 Patagonia Glaciers
Patagonia's glaciers carved its jagged landscape as they pushed out from their source, the massive South Patagonian Ice Cap. They now hang crumbling over cliffs and sweep down valleys to calve into cobalt lagoons. They can be explored on boat trips, ice hikes, kayak trips or ski tours, in areas throughout the region.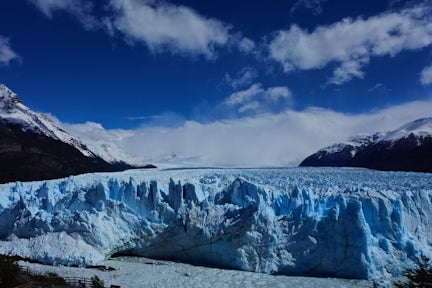 Perito Moreno Glacier, Argentina
Ready to plan your Patagonia adventure?
1
Listen
We'll spend some time listening to your aspirations, then discuss the kind of experience that might suit you.
2
Match
Next we'll discuss the options, shortlist the best trips for you and present you our impartial recommendations.
3
Reserve
We'll place a 24 hour hold on your preferred option - without obligation - whilst we talk through the details.
Whatever your budget, group size, length of stay, preferred activity or appetite for adventure, we can help.
1-855-369-7866