The latest travel guidelines
International travellers can enter Argentina without quarantining or isolating if they meet the entry requirements.
International travellers can enter Chile without quarantining or isolating if they meet the entry requirements.
Why travel with Swoop?
The way in which we all travel has changed. The safety of our customers has always been our first priority, now so more than ever. If you book with Swoop:
We'll work with you to arrange your perfect adventure, ensuring it stays perfect regardless of the current climate
We'll be there to support you at every step of your journey, from the moment you book and during your adventure, to returning home
Our Customer Experience Team and our suite of online guides will prepare you for your adventure; from entry requirements and travel documentation to packing lists and wildlife tips
We'll keep you informed of any significant changes to Patagonia travel; we're in touch daily with our partners and contacts on the ground, and monitor official government websites and the local news

You'll be in safe and experienced hands; we have customers (and members of our own team) travelling in Patagonia right now, and many more set to travel this season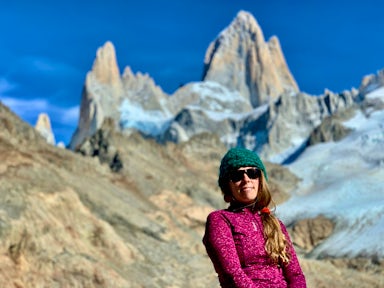 Swoop specialist, Sarah, completing the Cerro Torre & Mt. Fitz Roy Trek in Chalten
Getting to Argentina
Argentina has removed all entry requirements related to Covid-19. You can read more about other requirements in our guide to visas and travel documentation.

Covid-19 vaccination is not mandatory to enter the country, but this measure could change and so it is highly recommended by the national government that you are fully vaccinated.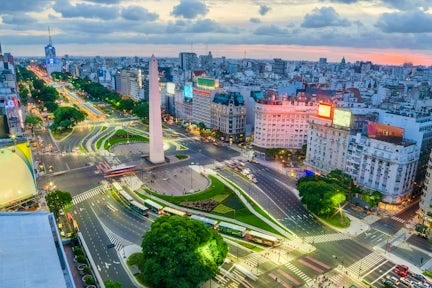 9 de Julio Avenue, Buenos Aires
Getting to Chile
As of the 1st of September 2022, the following applies:
The affidavit for travellers online declaration form is no longer required to be completed

Vaccinated travellers are required to show a Local Vaccination Certification upon entry to Chile
The Local Vaccination Certification has replaced the Mobility Pass and should be carried at all times
Non-vaccinated individuals are required to show a negative PCR test result (no older than 48 hours) to be able to enter the country
Random Covid-19 testing continues to be conducted at the country's borders upon entering
Travellers under 18 years of age have no requirements to enter Chile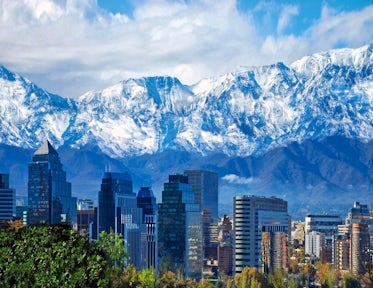 Dramatic scenery surrounding Santiago

What our customers think of Patagonia Travel & Covid-19
Sydney says
Returning from Patagonia
It's not a bad idea to look ahead and consider what is involved in getting home from Patagonia, including Covid-19 testing. The guidelines differ depending on where travellers are returning to. This guide covers the US and the UK, for all other countries, please check your government's official guidance.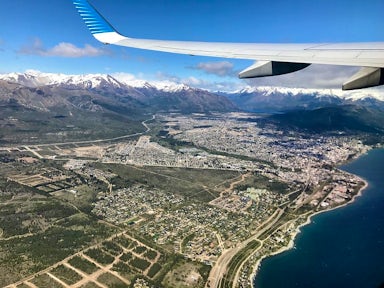 View of Bariloche from the air
Travelling to the UK
At present, you do not need to take any Covid-19 tests or fill in a passenger locator form. This applies whether you are fully vaccinated or not. Please check with the British Government Guidance before you travel.

Travelling to all other countries
For all other countries, please check your government's official guidance.

---
Disclaimer
Information provided by Swoop is correct to the best of our knowledge at the time only, but in this fast-changing environment, we cannot be held responsible for changes not immediately reflected on this website or in information shared with you. Customers should undertake their own research appropriate to their individual circumstances before making final decisions.
Where links to government, operators or other third-party sites are provided, again this information is accurate and up-to-date to the best of our knowledge, but we cannot be held responsible for third-party content.
Ready to plan your Patagonia adventure?
1
Listen
We'll spend some time listening to your aspirations, then discuss the kind of experience that might suit you.
2
Match
Next we'll discuss the options, shortlist the best trips for you and present you our impartial recommendations.
3
Reserve
We'll place a 24 hour hold on your preferred option - without obligation - whilst we talk through the details.
Whatever your budget, group size, length of stay, preferred activity or appetite for adventure, we can help.
1-855-369-7866