Guide to Mendoza
Mendoza is well known around Argentina (and much of the world) as a serious wine hub. A number of Argentina's best vineyards are located in the surrounding area and you can join lots of different tours which take in the top estates that the region has to offer. The Malbec that comes out of Mendoza is particularly popular.
Mendoza City
The city of Mendoza itself has seen a real boost over recent years with new hotels, restaurants and bars popping up in the historic centre which creates quite a modern twist. Central Mendoza is relatively compact with the main sights scattered around five central squares and its easy to walk between the major attractions along the leafy streets.

The city makes a good base to take advantage of the wide range of adventure activities on offer in the nearby mountains and rivers. There's a selection of tour operators based out of Mendoza which can organise trekking, horseback riding, whitewater rafting and more serious mountaineering.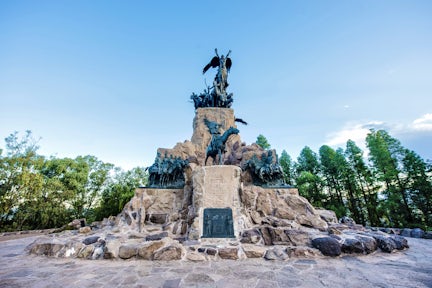 Places to go
Plaza Espana - Arguably the most beautiful of all the plazas, Plaza Espana is known for its beautiful coloured tiles and green open spaces - it is considered a restful, serene place to visit. Come here to relax amongst the gardens and fountains.
Museo Fundacional - In 1861 Mendoza was virtually flattened by a large earthquake. The Museo Fundacional exhibits excavations of the colonial town and traces the evolution of the city.
City Hall - Climb to the top of the City Hall to the rooftop terrace and enjoy panoramic views of the entire city.
Parque San Martin - A 30-minute walk from Plaza Independencia, the century-year-old Parque San Martin is a great place to take a stroll and have a siesta. The Rose Garden on the north side of the park's lake is well worth visiting as well.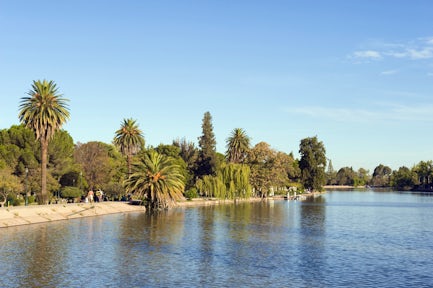 Food & Drink
Night time in Mendoza is when the city really comes to life. Most bars won't get busy until past midnight but you can expect to see spontaneous alfresco tango dancing and locals sipping ice-cold Quilmes (Argentina's favourite beer) on doorsteps, if you're willing to stay out late.

There's a massive BBQ culture in Mendoza and a lot of the eateries offer Argentinian beef asado (roasted). You will smell the art of wood-fired meet grilling throughout the city.
Mendoza Wine Tours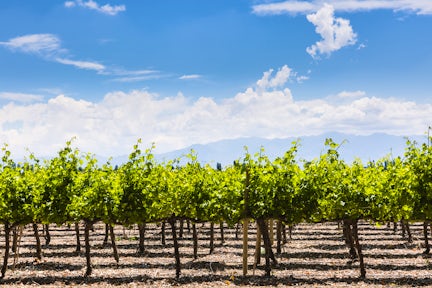 Mendoza is world-renowned for its wine, in particular its Malbec. The region is responsible for nearly 80% of Argentina's entire wine production and is home to some 1200 wineries. They range from small, family-run establishments to large scale production facilities.
You can join a number of wine tours that take in the best that the region has to offer.
Tailor-made Holidays
Patagonia is a vast and varied region, with a wealth of things to see and do, a range of places to stay and a limited transport network.
Why not let us do the hard work for you? Our team of experts will work with you to design an adventure to your exact requirements, from hiking and horse-riding trips to wine-tasting tours and undiscovered lodges.
We'll work around your budget and arrange flights, transfers and buses, to create your perfect trip.
More About Tailor-made
Ready to plan your Patagonia adventure?
1
Listen
We'll spend some time listening to your aspirations, then discuss the kind of experience that might suit you.
2
Match
Next we'll discuss the options, shortlist the best trips for you and present you our impartial recommendations.
3
Reserve
We'll place a 24 hour hold on your preferred option - without obligation - whilst we talk through the details.
Whatever your budget, group size, length of stay, preferred activity or appetite for adventure, we can help.
1-855-369-7866