Why we like this hotel
The first 5-star, all-inclusive luxury hotel in San Pedro de Atacama. They also have four infinity pools
A fantastic variety of excursions for active people who want to be out every day, hiking, biking and horseriding
Ideal for horseriders as the hotel has their own horses and amazing stable block
The best telescopic observatory in San Pedro de Atacama, along with the best guides to maximise the experience
Just 5-10 minutes walk from downtown San Pedro.
Excursions
Explora Atacama offers a large variety of excursions to its guests. Whether you want to explore the area on foot, on bike, by horse, or on an overland trip by vehicle, there are a multitude of options to choose from. All fitness levels can be catered for and if you're a beginner, or expert, the trips can be tailored to your desires.
Please see a selection of the excursions available.

Excursions do not need to be booked in advance, but are subject to weather conditions.

Hiking
There are a range of half- and full-day hikes available for all fitness levels. Walk at your own pace and immerse yourself in the natural and cultural landscapes through which you pass.
Hike through areas of large cacti and archaeological ruins, through canyons, wetlands and to geysers. There's no end of unique walking experiences to be had in this region.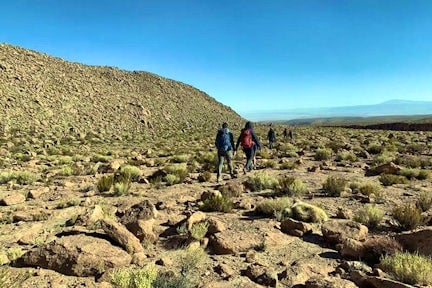 Incahuasi hike
Biking
Bike excursions allow you to cover a greater distance than hiking. There are options for half- and full-day and from beginner to advanced riders. Some excursions start right from the lodge, whereas others require transport by van to a start point.
Places to visit by bike include the Salt Mountain Range, Moon Valley and Mars Valley and along the San Pedro River.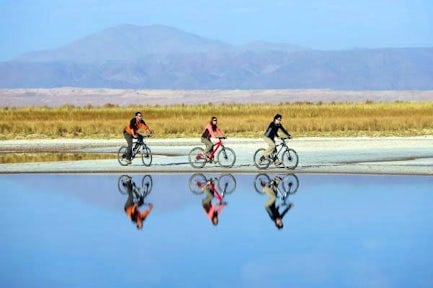 Cejar biking
Horseriding
An excursion on horseback gives a very different perspective on the region. The horses are specially bred and trained by Explora and riders of all abilities are catered for, from absolute beginners to advanced.

Half-day horserides available wioth routes that pass through oases, farming communities, across the San Pedro river and over sand dunes.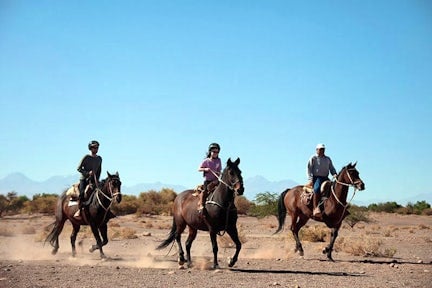 Solor horseride
Overland
On these excursions you'll be taken by van to numerous locations from where you'll undertake short-duration hikes. This allows you to access various sites on one trip and experience best of this region.
There are opportunities to visit geysers, the iconic salt-flats, archaeological sites with petroglyphs, to the border with Argentina and lagoons for birdwatching.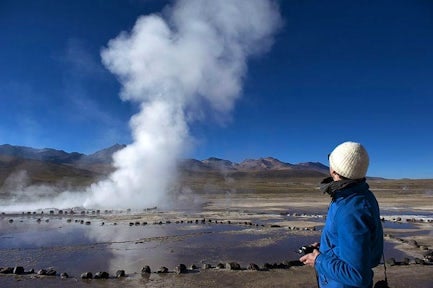 Taito geysers
High Mountain Ascent
Each mountain has its own character and access to these truly spectacular and remote peaks can be very demanding. Most are around two hours by van from the lodge which involves a full-day trip.
Ascents include Colorado, Sairecabur and Láscar volcanoes, plus options in the Andes and Domekyo mountain ranges.
All high mountain ascents require a longer stay at Explora to ensure that you are properly acclimatised. This is not possible on a three-night stay.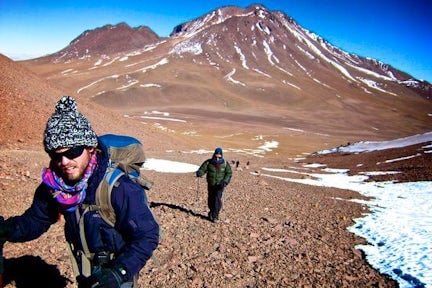 High mountain ascent
Astronomy
There is a special opportunity to undertake some star-gazing under what are possibly the world's clearest skies. You'll be briefed by an expert before using the equipment at the on-site observatory - the largest, privately-owned observatory of its kind.

You'll be able to view objects both in our solar system and into deep space using the best equipment in San Pedro de Atacama.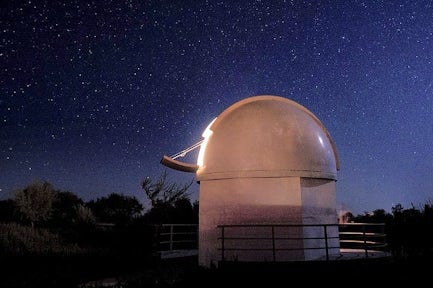 Astronomy excursion from Explora Atacama
Swoop says
Explora has the very best telescopic observatory in San Pedro de Atacama. Allied to this, they also have the best guides who can bring the astral experience to life in the best star-gazing destination in the world.

Setting
Explora is located in Lickan Antay territory, very near the village of San Pedro de Atacama. It's just 10 minutes walk.
The 17-hectare (42-acre) grounds comprise 20 original parcels, some with timeworn pathways and buildings that Explora is committed to preserving out of a profound respect for the area's original inhabitants.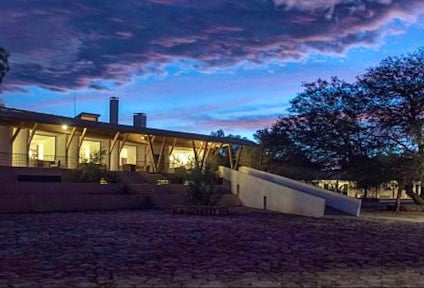 Explora Atacama
Observatory
San Pedro de Atacama boasts some of the world's clearest skies and is, therefore, one of the best places to practice astronomy.
In 2008 Explora Atacama opened Explora's observatory, which has since become one of the best private observatories in Chile.
The dome houses a potent and advanced optics telescope - a Meade 16" f/10 LX200R Advanced RD. The main mirror is 40cm in diameter which provides extraordinary resolution and sharpness.
Unfortunately, as of April 2023, the telescope is temporarily out of use.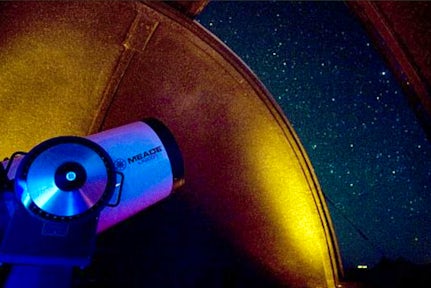 The observatory at Explora
Food & Drink
Dishes at Explora have been designed so that guests can enjoy the best cuisine while still remaining agile and healthy on their excursions.
The best of each product is brought out in the preparation of the food with only high quality ingredients used.
We have a superb collection of Chilean wines to accompany our food and also stock a menu of premium wines should you wish to try an alternative.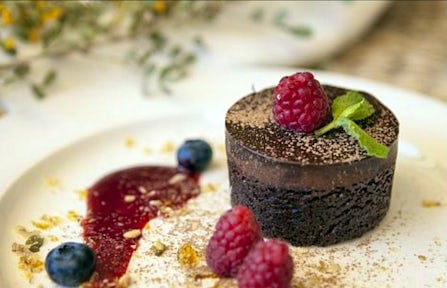 Restaurant food at the lodge
Spa
Surrounded by pampas grass and other local flora, the pools at the Explora are the perfect place to relax and enjoy the quiet of the desert after a day of exploring.
The temperature of one of the pools ranges from 25-28°C (77-82°F).
Close to the pools are the sauna, steam baths and outdoor hot-tubs.

Pool and spa at the lodge
Felipe says
Rooms and Pricing
When you stay at Explora Atacama, all food, drink and excursions are included in the room price. There are three room types:
Tulur - 19 rooms, each 33m

²

, with views across the hotel grounds. Eight of these rooms are interconnected which makes them ideal for families.
Yali - 27 rooms, each 33m

²

, with views across the surrounding desert.
Catur - Four suites, each 50m

²

, with balconies and views of the countryside.
All rooms have a king-size double bed or two twin beds. Included are toiletries, bathrobes and slippers. There's a safe deposit box in each room, plus a jetted bathtub and hairdryer.
2023/24 season. Prices per person, based on two people sharing for four nights in high season:
Tulur - USD $3,382
Yali - USD $3,306
Cater - USD $4,370
Seasons are as follows:
Quiet - May 1st to Jun 30th & Apr 1st-30th

Mid - Jul 1st to Oct 31st

High - Nov 1st to Dec 21st; Jan 2nd to Feb 8th; Feb 18th to Mar 31st

Holiday - Dec 22nd to Jan 1st; Feb 9th-17th
Stay at Explora Atacama with these trips
Ready to plan your Patagonia adventure?
1
Listen
We'll spend some time listening to your aspirations, then discuss the kind of experience that might suit you.
2
Match
Next we'll discuss the options, shortlist the best trips for you and present you our impartial recommendations.
3
Reserve
We'll place a 24 hour hold on your preferred option - without obligation - whilst we talk through the details.
Whatever your budget, group size, length of stay, preferred activity or appetite for adventure, we can help.
1-855-369-7866
Patagonia Hotels
Browse Patagonia Hotels by region or take a look at Swoop's top recommendations for places to stay in Patagonia.
Patagonia Hotels
Tailor-made Holidays
Patagonia is a vast and varied region, with a wealth of things to see and do, a range of places to stay and a limited transport network.
Why not let us do the hard work for you? Our team of experts will work with you to design an adventure to your exact requirements, from hiking and horse-riding trips to wine-tasting tours and undiscovered lodges.
We'll work around your budget and arrange flights, transfers and buses, to create your perfect trip.
More About Tailor-made